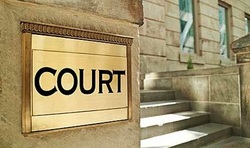 The complex relationship between European regulators and online gaming businesses entered a new phase recently when the Supreme Court of Austria (OGH) requested that the laws pertaining to online gambling be revised. It has been speculated that the court's decision was prompted by a bizarre case in which a gambler sued an online casino in an attempt to recover his losses.


The player, who isn't mentioned by name in any court documents, filed a legal suit against the casino after losing just over €1,000,000 while playing roulette over the internet. The justification made for the lawsuit by the player's lawyers was that since the casinos were operating in violation of Austria's monopoly laws pertaining to gambling, that all of the losses incurred by the player were null and therefore the money should be returned to him.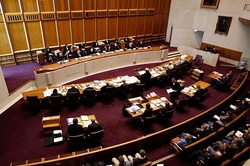 While the player initially won at both the trial and the appeal phase, the case was eventually overturned by the Supreme Court of Austria. The court chose to accept the defense argued by the casino's lawyers, which was that the national gambling law of Austria was a violation of several European treaties and restricted the movement of services. The Supreme Court further decided to refer the case to officials before the European Court of Justice for additional evaluation.
If the European Court of Justice ultimately decides against the player and accepts the defense of the casino, then it could very well have major repercussions not just for Austria but for other countries within the European Union as well. In fact, the European Commission has already sent out a series of official requests to member nations on November 20, 2013 asking for information concerning laws restricting the availability of gambling services. Romania, Poland, Belgium, Lithuania, and the Czech Republic were among the countries who received these requests.
What remains unclear, however, is the ramifications that would occur if the Court of Justice decided in favor of the player. While it would give legitimacy to the legal existence of gambling monopolies in Austria and other European nations, it would also increase the likelihood of future legal action being taken by players against online gambling establishments.
Thanks for reading! For the best online sportsbook for players who are outside of the USA, we highly recommend William Hill Sportsbook & Casino. For US Players, see our Sportsbook Review page for the best online sportsbooks for US Players.