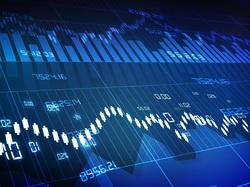 Around the globe, there are casino and gambling stocks that you have the ability to buy. When you are searching for an investment opportunity for your portfolio, many of these stocks are at the position that is affordable and can result in a great return on your investment.

You have to look at what stocks you are going to buy. This means you always want to do research on where the best options are. You can choose what casinos to buy stocks in as well as the quantity that you want to purchase from.

Before you go and purchase the stocks, watch them for a few days. See how they go up and down. Also, explore their past history of ups and downs to see what you may be in for with this kind of investment.
You want to be sure you are getting the best possible odds before you put your money into the casino and gambling stocks. There are plenty of sites that will tell you what casinos you should and should not be gambling on.
Several casinos in Atlantic City have
filed for bankruptcy
and therefore you have to be cautious about putting your money just anywhere. Remember also, you don't necessarily have to put the money into casinos. There are various companies within the gambling industry that can be lucrative to invest with as well.
It comes down to doing your research. Find out what all of your options are. Create a list. Then slowly go down the list to find the strongest casinos and companies. If the stock price is higher than what you can afford, continue to move down the list until you can find ones that you can afford – and still buy hundreds or thousands within it to make the best return.
Macau's big six casino operators all have public stocks that can be purchased. When you take a look at these, they are close to two-thirds lower than they were during their peak in January 2014. Many analysts have believed that the stocks have bottomed out, thus making it one of the best times to buy these stocks because there is virtually no place to go, except for up.
Some of the stocks throughout Asia are
performing poorly
right now, which makes them a great opportunity for you to scoop up. Throughout Macau, casino revenue is down approximately 36%, and it is going on a 15 month decline, where the numbers have been poor.
While some people may be worrying about what the casino and gambling stocks are going to do, those are only for the people who have already invested, probably when the stocks were at their peak in January 2014.
If you have yet to make your big investment, now is the time. Macau casinos have already reached their lows, and this is when you can find some great deals on stocks. You can purchase many of them or considerably lower, which gives you a greater profit margin. The more stocks you buy, the more chance you have of increasing the total return on investment that can be made.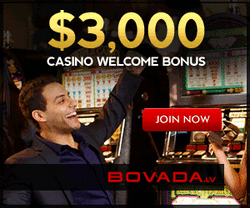 As with any stocks, you have to figure out when you want to purchase them, as well as how long you want to hold onto them for. As the gambling industry turns around, the Macau casinos are going to become popular once again. This will increase the value of the stocks, making it the best opportunity for you to sell and get a great return on investment. How long you will have to hold onto these is anyone's guess, though analysts say that the decline is not going to last for much longer. This simply means that you can sell anywhere along the incline, and the longer you hold out as the stocks begin to increase in value, the more opportunity you have to increase your earnings.
It's not just the casinos in Macau that are performing poorly. It's all across the globe, and this includes Wynn Resorts. With all of the casinos experiencing a beat down on the stocks and bottoming out, industry experts have noted that there are plenty of opportunities to buy casino and gambling stocks right now.
There are reasons for why the gambling has slowed down, and it's only temporary as research has shown that casino gambling goes through phases periodically. Particularly within the Macau market, the Chinese government launched a variety of different changes, which impacted the casino industry. This included tighter visa restrictions, smoking restrictions, and much more. All of the glamorous gaming venues experienced a decline in traffic because of these changes.
Now that the stocks have been going down for months upon months, it is a prime time to make the purchases. When you have money to invest, choosing stocks has always been a great option. When you can get the stocks low and there is a significant chance of the stocks going up, the return on investment can be considerable.
All you have to do is decide which stocks you want to purchase, and how many want to purchase. You can choose to go with stocks based in the United States, including Las Vegas Sands or go into a show with the Macau market. Once you begin scooping up the various casino and gambling stocks at a low price, all you have to do is watch the market to determine whether you want to hold onto them a little longer or sell as soon as the incline begins.
Thanks for reading! For the best online casinos, please see our online casino reviews.