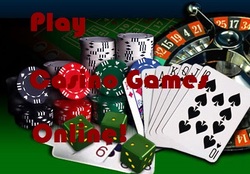 Studies have shown that prospective buyers value customer service and base their opinions of a business on the level of care provided to them as customers. Additionally, businesses have long ago realized that providing good service is also the best way to solve any potential problems that may arise concerning a purchase. Simply put, being polite and respectful to the needs of customers helps to more easily diffuse problems without damaging the reputation of the business.

So it isn't any wonder that online casinos have made considerable efforts in recent years to keep players happy. Their efforts are made more difficult by the fact that there is no physical location for customers to lodge complaints. Still, people want to be reassured that there will be someone available to communicate with them should they have a problem. While online casinos frequently boast of great customer service, a recent study reveals that there are substantial deficiencies in the levels of support provided.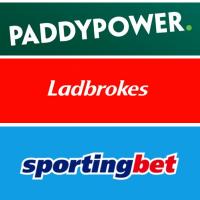 The Good and the Bad
A recent audit of customer support services at multiple online casinos was conducted by the firm iXP Consulting. Results from the audit were recently published at the online gaming website iGaming Business. Data for the audit was collected during the latter part of 2013.
Those casinos judged to offer the best level of service included 32Red, Bet365, and Intercasino, licensed in Gibraltar, the United Kingdom, and Malta respectively. The casinos with the worst customer service were British-based Club World and NetBet, along with Ireland-based Paddy Power.
The first step in determining the quality of service provided was to analyze how easy it was for a random customer to contact support with an issue. 32Red proved to be the clear leader in this category, not only for the ease in which support could be contacted, but also for the large FAQ section of their website, which addressed commonly asked questions. Paddy Power and Ladbrokes also did well in this particular category.
iXP discovered that the majority of online casinos touted the importance of service to their workers, even incorporating the ideals of excellent support and customer care into their corporate culture. Unfortunately, however, these efforts often translated poorly to actual practices.
Deficiencies were discovered concerning how problems were addressed for individual customers, as well as how they were communicated to members of the sites as a whole. The biggest obstacle seemed to be the inability of larger casinos to emphasize a more personal, friendlier service over corporate efficiency.
"Operators start out with the honorable intentions of providing excellent service, but ultimately view customer care as a cost driver," said a spokesperson for iXP. "While this perception persists across the industry, casinos will continue to receive negative PR and churn customers."
Having a reputation for good service is obviously important for online casinos. The impact of negative reviews on traditional websites and social media can greatly impact their bottom lines.
iGaming Business has promised to report additional information collected by iXP in order to better inform players as to which casinos offer the very best service possible, as well as which ones should be avoided. Their next installment will address a range of issues such as the average response time to email, the knowledge of representatives concerning company products, and how information is presented to prospective customers.
Thanks for reading! If you intend to play casino games online for real money, we definitely recommend that you visit our online casino reviews. There are still a few bad online casinos in operation. Even worse, there are many so-called "casino review" sites that only recommend the casinos that are willing to pay them the most. We will help you find the best online casino for you, and we guarantee the best casino bonuses at all the top-rated sites!