As we've reported on before, the state of New Jersey decided last November to legalize online gambling for websites which operate within the borders of the state. Initially, support for the action was very high and many residents throughout the Garden State registered to play at one of the many legal online gaming sites available for them. Now, however, new polls suggest a sharp decrease in support for the online gambling legislation among residents with the majority of voters now in opposition to the law.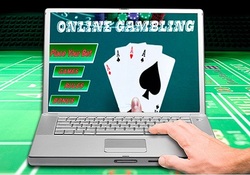 The precipitous decline in support is an interesting phenomenon that has left many experts wondering what is actually driving the numbers. In other words, what has changed between November and now that would account for the such a sudden fall in support for legal online gambling. The law has produced more revenue than what the state had initially suspected, so by all accounts it should be viewed as a success. Yet the numbers paint a different picture.
One reason cited is that a growing number of Jersey residents are now concerned about the safety of gambling real money from home. For one, legalized online gambling makes it easier for problem gamblers to indulge in their addiction. Also, the accessibility and nature of many of the games makes it easier for players to drain their bank accounts in just a couple of hours of play. It is no surprise that the media has latched on to many of these legitimate concerns to portray online gambling as a source of misery instead of fun entertainment.
In fact, a recent poll conducted by researchers from Farleigh Dickinson University shows that most state residents would be more open to supporting the legalization of marijuana than to continue supporting legal online gaming. While this may have more to do with the positive media coverage of successful marijuana legalization efforts in Washington and Colorado, the results of the poll are still shocking to many gaming industry insiders.
Even though support for online gambling has plummeted in recent months, the legislator has pushed forward with a new bill which would allow online casinos to expand their offerings overseas. This would allow for the state casinos to increase the revenue they need in order to stay operational while not relying so much on state residents as a source of money. Of course, writers of the bill assume that the expansion will increase the number of online players. Given the lack of interest from New Jersey voters for online gaming, however, that assumption may be premature.
While Atlantic City remains a popular tourist destination and state lawmakers have recognized that the casinos must find alternative streams of revenue in order to survive in the future, the bulk of New Jersey voters are now questioning if the decision to allow online gaming was such a good one for the long term health of their state.
Thanks for reading! For the best online casino bonuses, at reputable site, click here!