Betting systems are quite common among a lot of casino players. But you need statistical, as well as other mathematical tactics to make full use out of a betting system. If you are knowledgeable in math, you will most likely win more often with a betting system, as opposed to those that aren't as mathematically inclined. In gambling, luck is usually a very small element of the entire process.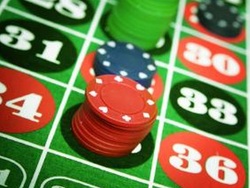 In reality however most betting systems simply don't work as advertised. But if something gives you even a slight edge in casino gambling, you're going to want to use it. People search for and use these systems because they are looking to win and will do anything to beat the house.
It's worth noting right off the bat, that these betting systems simply can not beat casinos where there's a house advantage. The machines, cards, and balls are all random generators and it's difficult to beat these, you simply get what you get when playing them. These machines don't remember what the last result or the last score was. In roulette for example, each spin of the wheel is a new game and there's no connects between the spins to draw upon to gain an advantage. The slot machines are another example, as they generate new numbers without regard for previous results. Statistics have a very small outcome, if any, on the results of any casino game.
The only betting systems that actually work are in games where there is a mathematical factor in the outcome. In card games like blackjack, poker, and baccarat you can use math when it comes to the cards remaining in the deck(s). When you know exactly how many face and #10 cards have been played (and removed) from the deck, you know exactly what your odds are to get another "10" in your next hit at a black jack table by dividing that number by the number of cards still remaining in the deck overall. But this is very difficult, if not impossible, with the automated poker and slot machines as they create random data that you just can't compute accurately.
There are also gambling systems when it comes to money management that may be able to increase your profits, or at least help keep you from losing all your money. The Martingale system is one system that tries to double your bet after you have a loss. This system is usually used when playing craps or roulette where there's even money betting. But there's still no guarantee to winning with this type of system because the casinos prevent it from working. Both brick-and-mortar, and
online casinos
set a wagering limit at each table. So if you lose again with a bet that's near the limit of that table, you won't be able to double it and the betting system is therefore worthless.
The bottom line is that you just should not trust betting systems, unless your are an absolute mathematical genius and using it in a card game where one can apply. All other gambling systems won't help you maximize your winnings, won't give you an edge over the house, and are best left alone.