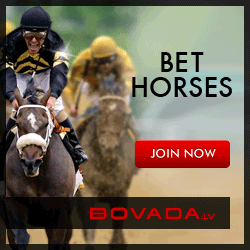 One of the worst nightmares that a bookmaker experiences typically revolves around the concept of reimbursing bettors.
Last year, this nightmare came to life for a British bookmaker who decided to offer refunds to those who had placed bets on horses that tested positive for performance enhancing drugs. These bets totaled over $300,000.
Should these refunds become a consistent reality, the American horse racing gambling industry, which receives nearly $11 billion worth of betting action each year, could take a serious hit.
While no sane person would ever suggest that those who bet on horses in the United States should file a class action lawsuit in instances like these, many considered this idea when Truesdail, the testing laboratory responsible for detecting steroids in race horses in Hoosier Park, failed to do so.
Indiana's Horse Racing Commission, which prides itself on maintaining the highest possible standards in horse racing (an increasingly corrupt business), terminated the lab's contract.
If doping is confirmed, then suspensions are issued. Trainers are more typically held responsible for the treatment and welfare of the racing horses and punishments are levied if illegal injections are found to have been given. Prize money is to be returned and the horses are disqualified from racing.
An Anderson trainer was recently slapped with a ten year penalty for doping his horses. For Indiana to continue to issue these sorts of penalties, the integrity of the lab must remain unquestioned.
For the best online racebooks, please see our Online Bookmaker Reviews.