Although it may sound difficult, establishing a horse betting system isn't that difficult. Even if you feel that you don't know much about the industry, as long as you stick with every rule you write down for at least 100 bets, success isn't out of reach! Initially, there's no need to use real money, paper trading is best when getting your feet wet, but keep in mind that if after those 100 bets you've been profitable, it's time to develop your betting bank and have at it!

A big mistake beginners make is to try a system that's untested while using real money. Oftentimes, when the first loss occurs, they'll just give up and walk away assuming that it's a failed venture. The key is patience and if you can develop that skill, you're bound to be successful in the horse racing industry.

If you're unsure how to put together this type of system, don't worry, just keep reading and I'll show you how to go about this task. Please keep in mind that this example is actually profitable, so there's no reason why you can't implement it and begin making money. This being said, please be sure that you are aware of the rules and know that the yearly profits aren't that high using this method.

This example was developed for National Hunt racing:

Step 1. Only Non-Handicap races

Even though handicap races are more profitable, they are much more difficult to come out on top from.

Step 2. Odds on for forecast price

Even though the lower the odds, the easier it is to win, the lower odds equal smaller profit for new banks.

Step 3. FFO (Forecast Favorite Only) if joint VOID bet

Be sure that you have a specific qualifier for the non-handicap race.

These first three rules establish the main system. They ensure that the main qualifiers are put in place and all the rules after are more like filters to weed out facts that aren't profitable on a long-term basis.

Step 4. Must be a Good-Soft or higher

Anything softer than this will bring about unpredictable results.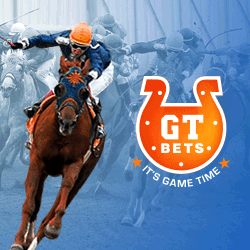 Step 5. The horse must not have finished first during its most recent run.
This removes the edge if the horse finished first previously, so the odds are lower than they should be.
Step 6.
The age of the horse should be over six
This helps to filter out the horses which are unpredictable because of their young age. It's been proven that a horse isn't fully wound up for jumping until after the age of six.
Step 7.
Gelding is a must
This is simple, geldings are the most reliable and consistent and because of this, they win most of the races over fences.
Those are all the steps! Believe it or not, over the last 10 years this very method has brought about a 48pt profit. Overall it's had a 63% SR even with the low odds. During that period of 10 years, there were only 3 losing years, the worst of which was only 5pts. This being said, if you used the betting exchange prices then a profit would have been shown instead. This was all accomplished with around 100 bets per year.
Again, you need to keep in mind that patience is key and not every year will be a winner. This being said, over time, the long-term investment is often worth it if you can stick to the written plan. If you ask any professional gambler, they'll tell you that long-term profits are all that matters in the gambling world!
Click here
to read our online sportsbook reviews, and find out where to
bet on horses online
.