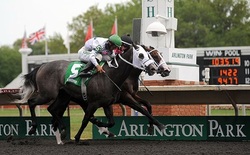 The Illinois legislature approved a last minute extension of the state's online gambling bill Wednesday which will allow for horse racing tracks across the state to maintain their schedule of races for the upcoming year.

The measure was passed by the state Senate with a 47-4 vote only minutes after all the Illinois lawmakers listened to Governor Pat Quinn's State of the State address. It was an odd time for the vote to take place, as during most days when this annual speech from the governor is held, there is little business taken up by the legislators. Following the Senate's lead, the House voted a few hours later to extend the bill and Governor Quinn signed the law into effect that afternoon.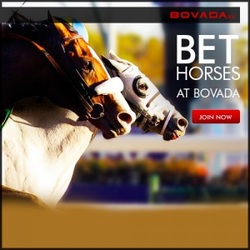 The law which allowed for online gambling was set to expire that Friday. Experts had predicted severe cuts for the Illinois Racing Board, the budget of which is funded substantially by proceeds from online wagering. Without the extension, the board's oversight capabilities would have been hindered due to lack of resources. As a result, many race tracks would have had no other alternative but to cut races from their schedules.
The extension passed is three years in length and includes an additional surcharge on wagering.
In the months that followed the vote, racing board representatives and other industry leaders had spent considerable time and effort lobbying legislators for the extension.
Tony Petrillo, the General Manger for Arlington Park, said that by passing the extension, doubt and anxiety among workers had been greatly relieved. "People now know a full racing schedule is going to happen not only in 2014 but for many years to come." Still, Petrillo acknowledged that more effort must be made by all those involved in order to truly rebuild racing in the state. Many experts believe that the key to rebuilding the industry is to allow for the expansion of gambling, specifically allowing slot machines at race tracks so that they can better compete with casinos in the state.
A Democrat representative, Bob Rita, has began hearings on the subject in the state House of Representatives. He hopes to eventually bring both sides to the table so that they can hatch out an agreement which allows for race tracks to remain viable businesses for the foreseeable future. A bill which was introduced last May to allow expanded gambling at the tracks failed to make it to the floor for a vote.
Thanks for reading! We recommend Bovada for most of your horse-racing betting needs. Sign up at Bovada through this link, and get a 50% Welcome Bonus!