Full Tilt Pocker Court Ordered to pay out 76M to 275k US Players
On Friday a court-appointed judge pronounce the allocation of $76 million to about 27,000 U.S. consumers of the obsolete poker site. Since 2011 their accounts have been seized because of a criminal case.

A non-profit advocacy organization called "The Poker Players Alliance" commended on the move taken by the government but stated that there are still lots of several ex-Full Tilt players in the United States that have not yet collect their money. Executive Director of the Pokers Players Alliance John Pappas estimated that the unclaimed amount or disputed funds are between $50 and $60 million that are yet to be distributed.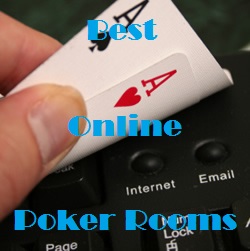 Full Tilt and two other poker sites namely PokerStars and Absolute Poker were accused of non abiding to the federal laws about internet gambling by cunning financial institutions and credit card issuers into processing payments for U.S. players.
The Justice Department in July 2012 declared a $731 million payment with Full Tilt and PokerStars to settle their claims. Full Tilt has resolved every claim about using a Ponzi scheme, which they failed to maintain adequate money on deposit so that players can easily make a withdrawal when needed.
Under the settlement, Full Tilt have agreed to part with all its investment to the government while PokerStar take control over them.
Raymond Bitar former Full Tilt CEO pleaded guilty last year to fraud and other several gambling charges. He was sentence to prison for substantial years but was released due to health challenges.
Thanks for reading! Want to know what reputable poker room is currently offering the BEST poker bonus? Visit our Poker Bonus Reviews Page.