Online casinos and card rooms like to offer sign up bonuses. In the majority of cases this is a percentage of the first deposit you make. However, there are conditions on the poker bonuses and they can influence the way that you play or manage your money – don't let them!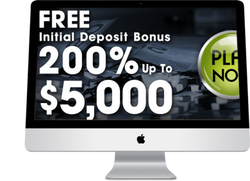 Some online poker tables, such as Bodog, will add the bonus as soon as your deposit is made. With Bodog, you get a bonus of 10% of the initial deposit and you can play with it straight away. However, the conditions lie in being able to withdraw the money – you need to meet certain conditions before you can even think about getting your money back.
For every bonus dollar you gain on Bodog, you must earn three "Poker Points" before you can withdraw the money. These points are awarded for the level of the stakes you put in on the games and the frequency of playing. The conditions help to protect the owners of Bodog so people don't just open an account, earn the easy 10% and then close the account. This doesn't stop Bodog from potentially losing all the money – it will if the player loses the first deposit and the bonus before they gain enough of the points to cover that amount.
Click here to get Bodog's 10% cash poker bonus. Unfortunately, Bodog does not accept US Players anymore.
Bodog is in the minority when it comes to offering the bonus. Most online card rooms will force you to start generating an income with the games before you receive your bonus. Full Tilt Poker is one of those. You will get 100% of the first deposit up to a total of $600 but you have to play the game before you see any of the poker bonus in your account.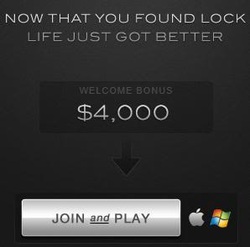 For every dollar that you make playing poker in Full Tilt, you will gain one point, which is the equivalent of six cents of bonus. You have to earn a total of $10,000 from playing poker before you will see the full amount of bonus available. The amount of time that it takes to gain that rake will purely depend on the amount of games you play and the amount of money you put into the stakes. There is a four month time limit to be able to gain that bonus and it will be offered in stages of $20 as you accrue it. You may never actually see the full bonus if you don't gain all the rake within that timeframe.
Poker bonuses offer players benefit but you need to think about it as that something extra from the game. It is easy to change your strategy if you just have that bonus in mind. You may make bets when you wouldn't usually and it can change your behavior to the game. That doesn't mean it will help you either – many players find that they lose more money. You can avoid this trap by following these tips:
Avoid playing at a level higher than your skill/money available. Yes, the stakes are higher but there is more of a risk of losing. Those making a deposit of $500 will not have enough to play at tables with a play amount of between $10 and $20. Don't focus on getting the bonus and play at a level higher than your skill or the support you have from your own money.
Avoid playing for longer than you would usually. It takes time to earn the money for the larger bonuses and that leads to playing for longer. While trying to beat the expiration date of the bonus, you will end up playing for longer and become distracted, tired and impatient. It will affect your ability to play and win. To be successful at poker, you need to have discipline and give it time, which is usually against the bonus timeframe.
You should take poker bonuses into consideration when choosing which online poker room to sign up with. But the bottom line is that it's imperative not to alter your play simply to achieve your next scheduled bonus. Let your mind stay in the poker game at hand, and not on the poker bonuses' schedule, and your bankroll a much better chance to survive.