Henri Balcazar, of Kitchener, Ontario, has won the largest poker tournament ever held in Canada. By earning the top place during Full Tilt Poker's Festival Main Event in Montreal last week, the thirty-two year old player received a total of $194,400 in winnings.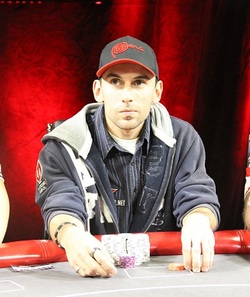 Balcazar has been playing poker for the last ten years and winning the event was his greatest accomplishment to date. When asked what he intended to do with his winnings, the young poker star said he would purchase a new car for his mother.

In total, the tournament had 1625 players, a new record over the previous largest tournament in Canada that had attracted 1173 players. These players came from countries all around the world to try and claim the top spot at the tournament which was held at Playground Poker Club on the south shore of Montreal.

After four days, all participants had been eliminated save for three, who reached an agreement with one another to split the top prize. These players were Michael Linster, age 36, of Park Island, New York, Eric Despres, 39, of St-Eustache, Ontario, and Balcazar. Linster, the chip leader at the time, was awarded $200,000 while both Despres and Balcazar were given $150,000 each. After the deal had been completed, there was still an additional $44,044 left in the pot, which Balcazar captured after a series of successful hands.