With the turn of the century, many people have been able to achieve a full time income over the internet! While many people think this is amazing, there's literally millions of ways to make money online, and one of the lesser known ways is actually online poker. Believe it or not, it's very possible to begin making money on the internet by playing poker. To do this, there's a few proven techniques that will get you the edge without having to invest thousands of dollars in guides and strategy books.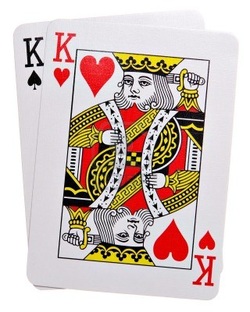 One of the most proven ways to succeed at winning in online poker is via tournaments. While many people are afraid of entering tournaments, they can actually be very beneficial to developing your game and making you some cash along the way! Generally, the approach is fairly straightforward and as long as you play it smart, it's very possible to succeed.

All this being said, you're not going to become an expert tournament player overnight, it could take years, but it doesn't necessarily need to. As with anything in life, practice makes perfect, so jumping right into a tournament isn't necessarily the wise thing to do. I would recommend starting out at a sit and go tournament for your first steps into the tournament world. This allows for a little more freedom and should help you relax and be able to nail down your strategy and techniques without having so much pressure not to make mistakes. In poker, mistakes are actually a good thing, because you can learn from them and with each one you make, your game should actually get stronger.

Now, you say you're ready for a sit and go tournament, but you don't know where to start at. No problem, find a place that offers single table tournaments and has a $50 reload. This keeps the cost low and the odds of you placing in the top three is much higher than a larger type tournament. Try places like Party Poker or Paradise Poker if you're looking to get started with this type of playing.

No matter what, you need to always remember to limit yourself. Work out a cost into your budget of what you can afford to spend each month and most of all, keep your emotions away! When you start losing, it's easy to let your emotions take over and that's when you start making financial decisions that could bring you to ruin! On the other hand, when you begin winning and you've walked away with $400, take back your initial $50 and then a percentage of that $350 leftover and keep that aside. This will keep you regimented and away from the risk of getting emotionally caught up in the game.

The bottom line is to play smart and be wise with your choices. Try to read your opponents and don't be afraid to lose. Remember that you're in this tournament to make money online not to win every hand, so don't be afraid to fold when you know you're most likely beat. This being said, make sure that when you are losing you're only losing what you've budgeted in and you don't make a drastic decision like using their mortgage to pay for your entry into a tournament. I would highly recommend you to track your experience and chart it out so that you can see how you're making out and if your stats increase over time. Most of all, keep your emotions away and just have fun with it!