If you're new to playing poker, perhaps a basic introduction to one of the worlds most popular card games is in order. While most new poker players jump right in with both feet, the smart ones take there time to appreciate the game. Read more about some poker basics below.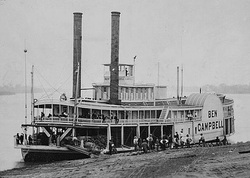 The History of Poker:

Poker originated pretty much in the early 18th century and spread throughout the Mississippi River region by 1800. In the United States, there were various forms played with 52 cards including stud poker and straight poker. In Britain, 20 card poker played by two was common practice.

Poker was played in New Orleans in 1829 with a 20-card deck and four players betting on the most valuable hand. This spread rather quickly throughout the country via Riverboats and westward during the gold rush era. This became the game of poker most characteristically recognized through the growth of the Old West and most commonly depicted in old western movies and television shows.

With new developments and twists added to the game, poker became extremely popular in the 1970s and spread across the United States in the 1990s. Between the development of the Internet and Cable TV, the 21st century has experienced an unbelievable growth with folks trying their hand at the fine are of poker.

The Basics for Learning How To Play Poker:

If you have an urge to learn how to play poker and hone your gambling skills, you must first learn the basic concepts and become familiar with the rules of betting, calling, raising and folding. You must learn what hands are the most valuable and what needs to be thrown out.

You Must Learn to Crawl Before You Can Walk:

This phrase is an obvious with toddlers just learning how to walk, but is just as important when learning how to play poker and becoming a good player.

Never start off playing poker with real money. Use fake money, like Monopoly money when learning the game. You certainly do not want to be a newbie and blow your entire salary in a matter of minutes.

Get together with friends that understand the game and are willing to teach you. You want to start off just playing for fun while learning the various techniques. You can also find many online places where you only play with "funny money".

Find The Strategy That Works Best For You:

Play around with various strategies to find the one that works best for you. You need to experience all the variables while learning the game in order to find that perfect fit for your style. Until you become quite comfortable with poker, it is not advisable that you try being an aggressive player because this takes quite a bit of knowledge in order to pull off and is not for everyone. Don't stick to just one strategy while learning because more advanced players are going to start reading you and know exactly what your moves are going to be. Once that happens you will be taken to the bank and that can become extremely frustrating.

Some strategies developed during and after the American Civil War included Stud Poker, The Straight, Wild Card, Lowball, Split-pot Poker and Community Card Poker.

It's Called Gambling For a Reason:

I'm sure you have heard of "beginner's luck": you might just win a few of your first couple of hands, but that doesn't mean "Lady Luck" won't turn her back on you. Keep a cool attitude and never let these few wins go to your head. If you develop a huge ego you will start making serious mistakes that will lead to utter failure. By keeping a level head, whether winning or losing", will keep your concentration level up and help you develop into a good poker player.

We all fantasize over the image of the old Riverboat Gambler with his sharp clothes and entourage of lovely ladies. Keep in mind that many of these gamblers ended up with empty pockets more often then living in wealth.

Although poker does have an ingredient of luck attached to it, the really good poker players know knowledge and skill are the true ingredients to success. Learning the game really well and following the rules could turn you into an excellent poker player. The best of luck to you!