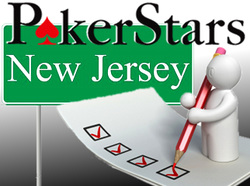 Nearly two years ago, In November of 2013, New Jersey legalized online gaming. Gambling establishments expected this to be very profitable and they rushed to launch online gambling operations and to grab their share of the gaming market. As the months passed it became obvious the gaming analyst estimated incorrectly and New Jersey's online poker market was inactive.

By June of 2015, the Division of Gaming Enforcement (DGE) was reporting a serious decline in online poker revenues. In fact, revenues from this source were 10% lower in June of 2015 than 12 months before in June of 2014. Further, the numbers from June of 2015 reflect the lowest since the legalization of online poker! This is a grave concern for the online poker establishments.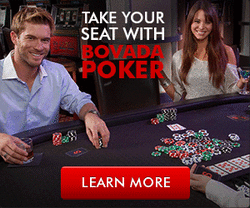 The decline continued into 2015. February and March of 2015 held steady but there has been decline in every other month. It was projected by the DGE, that there would be a slight drop in the summer months, but a 10% year-over-year decrease is a clear indication that things are not well with the online poker market.
Online casino games have does much better, with a 22.8% increase in June of 2015 when compared to June of 2014. The DGE reported that online casino games brought in $9.83 million dollars in June 2015.
The New Jersey market is dominated by The Party Poker and Borgata partnership; which holds a 29.6% market share. WSOP.com holds second place with 22.6% market share and Tropicana (who provides ONLY casino games) takes third place.
Despite their efforts the DGE has been unable to revive the online gambling industry in New Jersey thus far.
PokerStars, the number one online poker website in the world is looking to re-establish itself in the United States Market and is looking to get a license to enter New Jersey. There is much speculation as to when PokerStars will enter New Jerseys online gaming market. The Division of Gaming Enforcement believes this may be the boost New Jersey needs to breathe life back into the market. Further, they hope the arrival of PokerStars will encourage other establishments to take the same leap of faith, and establish themselves in New Jersey.
Jim Ryan, chief of Pala Interactive has commented that they are very new to the industry but they will venture into online poker in New Jersey when PokerStars launches its operations. PokerStars believes that their arrival into the New Jersey market will increase consumer awareness and this will cause a growth in the market. Pala Interactive is hoping that is the case. If it turns out to be – it will make online poker lucrative for everyone.
After eighteen months of waiting for the action, all eyes are on PokerStars. New Jersey needs their help!
Thanks for reading. For more information on where to play poker online, see our Online Poker Reviews.