How quickly they forget. Only one season ago Kevin Durant beat out Lebron James to win most valuable player in the league in a season where Durant lead the league in scoring with a astounding 32 point average also contributing to the Thunder 7.4 boards a game and 5.5 assists. The votes had Durant as MVP by a landslide with 1232 votes with Lebron James falling short by 341 votes. Let's not forget the Robin to Durant's Batman in Russell Westbrook, one of the league's most explosive players last season who lead the league in triple doubles at a whopping 11 triple doubles; 4 of them coming consecutively. Russell Westbrook played with a fire and passion that few in the league have shown, simply willing his way to 28 points 7 assists and 7 rebounds with sheer force and determination.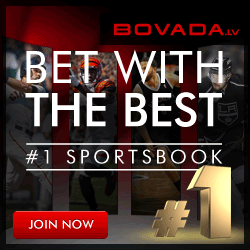 Even with Russell Westbrook playing at MVP level the injuries that plagued Kevin Durant last season were too much to overcome as the shorthanded Thunder could not put their best talent on the floor. The Thunder literally almost ran out of players in a game last season with Durant, Westbrook, Anthony Morrow, Andre Roberson, Jeremy Lamb, and Perry Jones all out with various injuries. Serge Ibaka was not immune to the injury plague that swarmed the Oklahoma City Thunder suffering a knee injury that required surgery, putting him on the bench for the remainder of the season.
After with standing last season's injury plagued nightmare there is title chasing hope in OKC as they signed early 6th man favorite Enes Kanter the 6-11 power forward/center combo is a versatile big man that can score in nearly every way possible. Kanter adds a huge scoring threat to the Thunders offense, especially in new head coach Billy Donovan's pick and roll heavy offense where he will be lethal having the ability to take mid range pick and pop jumpers and finishing in the paint with guard Russell Westbrook. Though the team's defensive efficiency takes a hit when Kanter is on the floor OKC has elite rim protection in Serge Ibaka and multiple more than capable defensive players in Durant, Westbrook, Steven Adams and Andre Roberson. The team is simply loaded with studs at both ends of the floor.
Along with the additions of Kanter and rookie Cameron Payne the Thunder fired former head coach Scott Brooks and hired Florida Gators standout coach Billy Donovan. The key coaching skill set that Billy Donovan looks to bring to the Thunder is spacing and ball movement. Under Scott Brooks last season the Thunder ranked 25th in the league in baskets made off assists. This was a result of Westbrook's play style, a ball dominant playmaking explosive scorer. While the Thunder have been solid offensively, never finishing lower than 11th in the last 5 seasons it was in the fourth quarter of the game when the offense suffered the most coming in at 29th in the league in baskets scored off assists. With scoring threats like 3 time scoring champ Kevin Durant, triple double machine Russell Westbrook, versatile scoring big man Enes Kanter, Billy Donovan should have no problems implementing his space and pace offense.
Just by having the former league's most valuable player Kevin Durant and defensive juggernaut Serge Ibaka returning the Thunder are a guaranteed top 5 seed in the incredibly deep and competitive Western conference. Bovada may have the Thunders sports betting odds to win a championship title at 15/2 because of the loaded and deep Western Conference or simply because we've missed out on a healthy Oklahoma City Thunder team in the past few seasons but with the return of a healthy Kevin Durant and Russell Westbrook the Thunder will always be in the mix when it comes to being on top of the Western Conference and will look to reiterate and solidify their elite place among the NBA's best teams.
Thanks for reading! For more information about Bovada or their NBA Future Odds, see our Bovada Review.