A report released Thursday highlights the growing problem of organized criminals using sports betting as a way to launder money. It is estimated that these criminal networks launder as much as 140 billion dollars every year by placing bets on various sporting events. Laundering ill-gotten gains through this method is a very attractive choice for criminals, who are able to take advantage of the lack of regulation and the ease of match-fixing.

Those wishing to use sports betting for such nefarious purposes are more likely to target soccer and cricket matches, the report showed, although basketball, tennis, and motor racing were also chosen. The report is based on two years of intensive research and investigation.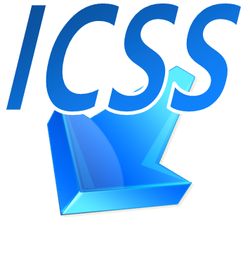 "The rapid growth of sports betting around the world has made it an easy target for organized crime to infiltrate," said Chris Eaton, a spokesman for the International Centre For Sport Security (ICSS).

The report completed by ICSS in conjunction with Sorbonne University of Paris, estimated that over 80% of sports betting is done illegally, without oversight from government regulatory bodies.

In the last few years, a number of sports scandals involving match fixing have emerged, particularly in the sport of soccer. In 2010, three cricket players from Pakistan were jailed when it was discovered that they had plotted to lose a game on purpose against an English team.

According to the ICSS report, Asia has the highest percentage of illegal gambling, while Europe is the most regulated market.

Improved technology now allows viewers from any internet-connected location on Earth to view sporting events of their choosing, regardless of where the event is taking place. This coupled with online gambling sites which allow for last-minute and real-time wagering, means that gamblers can now wager on a more diverse number of events, often as the matches progress.
England tops the list of so-called sports betting havens, with over a hundred online betting licenses granted by the government. Malta is second, with just over 86 such licenses issued.
With so much at stake, Chris Eaton warns that there can be no compromise when it comes to combating criminal enterprises who use sports betting to launder money. Still, he admits that certain changes have made it increasingly difficult to spot match-fixing.
"It's only going to get worse," said Mohammed Hanzab, the president of the ICSS, during a recent speech at Sorbonne University. "If nothing is done, we'll be seen as a haven for the worst kinds of criminals."
Among solutions offered, the ICSS recommends a modest tax on sports wagering to finance investigations and the development of improved technology for analyzing betting patterns. Additionally, better cooperation between interested parties is required, including improving communications between regulatory bodies and online wagering companies.
Thanks for reading! If you are going to bet online, be sure to visit our online sportsbook review page. There are some bad betting sites in operation these days, and even worse, more bad "betting review" sites. These betting review sites tell visitors who the best betting sites are by who pays them the most! Shame on them. We will guide you to the best online sportsbook, best online casino, or best online poker room for you. And, we GUARANTEE to get you the best betting bonuses!