There is some ugly, unfortunate truth to gambling for some; whether it be on sports, cards, entertainment, politics, dice or various casino games. Although most of us bet responsibly, the possibility is always there that some of us may become addicted to gambling.

In modern society, there are a number of different ways to receive your gambling fix. Whether you prefer to bet on the outcomes of sporting contests or you are someone who would rather grab a few scratch offs during your daily running of errands, gambling can become problematic and begin to assume an uncomfortably large role in your life.

With the rise in popularity that online gambling is experiencing, gamblers do not even have to leave their homes in order to seek out a little action. But once a person becomes addicted to gambling, it places an intense strain on their ability to live a normal, well-adjusted existence.

Once gambling begins to adversely affect personal relationships, job performance and financial stability, these are all signs that a change must be made. Gambling addictions plunge victims into deep, dark depths that they never could have imagined, including stealing from family and friends.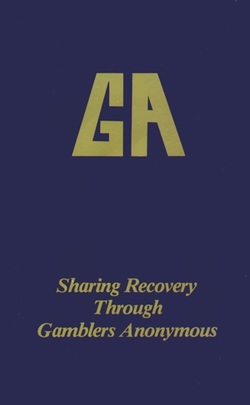 Just like any other addiction, the first step towards making the proper change in your life is to acknowledge that there is a problem in the first place.

Once a person has become addicted to gambling, they are typically powerless to control it. In many instances, they may not even believe that there is a problem in the first place. Even if they have been made aware of how destructive their actions are to their lives and the people around them, they will continue down the same path.

Gambling addiction is marked by a preoccupation with gambling. If you are spending progressively larger amounts of your time and money on gambling, continuing to chase after losses and ignoring the mounting consequences in your personal life, these are all signs of a gambling addiction.

It can be tough to pinpoint a gambling addiction, because there are no outward symptoms. Gambling addicts become very adept at minimizing their problems and keeping them hidden from the general public. They will lie about their whereabouts, steal from those closest to them and continue to portray themselves as not having a problem when pressed for further information.

The following are a few common signs that you or someone you know has developed a gambling addiction:

Increased Levels Of Secrecy

If you are gambling in secret and refusing to explain your actions to those closest to you, this is often a sign of a gambling addiction. Gambling addicts often feel as if no one will understand them and they may only tell their friends and loved ones about major wins and obscure the losses.

Lack Of Self Control

Are you able to place one bet, then walk away? If you win, do you pocket your cash, or do you immediately "let it ride"? Are you constantly chasing losses? Do you bet until every last dollar is gone, then hunt for more cash by any means necessary? If the answer to any of these questions is yes, you are having trouble keeping your gambling under control.

Desperation

An increased level of desperation to win back money you've lost, even when you do not have money to gamble is a common sign of a gambling addiction. Once you have spent money that was earmarked for rent, utilities, food and family expenses, you may feel as if your back is against the wall and begin stealing/borrowing to maintain your habits. Sincere belief that gambling bigger is the only way to win your money back develops internally and pushes you to bet more and more.

Using Gambling As An Outlet

Gambling addicts often look to gambling as an outlet for the unpleasant emotions that they are feeling. Increased stress, anxiety, depression and fear are major catalysts for the onset of a gambling addiction. Gambling addiction treatment is tailored specifically to these emotions and aims to locate new, healthier outlets for the person.

Worried Loved Ones

Friends and family beginning to express concern about your gambling habits? In many cases, gamblers use forms of denial to minimize the concern of those around them. But if gambling is having an adverse effect on one's life, it is never too late for a person to make the proper changes.

Available Gambling Addiction Help

Luckily, there is help available for gambling addicts. While overcoming a problem of this magnitude is never as simple as it may seem, seeking out treatment and asking for support is the first step.

Gamblers Anonymous

This program follows the same model as Alcoholics Anonymous, giving patrons the opportunity to follow twelve easy steps to an improved existence.

Programs like these pair a gambling addict with a sponsor who has also experienced the same issues in their past and become clean, giving them the chance to lend an ear and provide emotional support to those in need.

Behavioral Therapy

While there is a misconception that those who seek therapy are weak minded, it actually takes a very strong person to stand up and admit that they have a gambling addiction.

Behavioral therapy focuses on establishing the root cause for the addiction and treating the underlying thoughts that lead a person into compulsive gambling. Therapy teaches patients how to change their lifestyle and begin to make healthier decisions.

If you or someone you love is suffering from a gambling addiction, help is much closer than you think. While quitting gambling is easy, the hard part is remaining committed to your own recovery. By having the courage and strength to stand up and admit that you need help, you can break the shackles of addiction and put the pieces of your life back together for good.

Article Resources:
http://www.helpguide.org/articles/addiction/gambling-addiction-and-problem-gambling.htm
http://www.gamblersanonymous.org/ga/