In recent years, growth of the online sportsbook industry has been developing much more rapidly than that of the live, "brick-and-mortar" casinos. This is mostly because of the convenience of sports betting online, from the comfort of your own home, as opposed to betting on sports in a crowded, and noisy, live-casino atmosphere. On top of this, there are typically much heftier sportsbook bonuses being offered to those who choose to bet on sports online. The idea of these online sportsbook bonuses is to capture the attention of prospective bettors, and to lure new players to that particular sports betting site. After all, if a player narrows their list of prospective online sportsbooks down to three, he or she is most likely to select the one with the biggest bonus.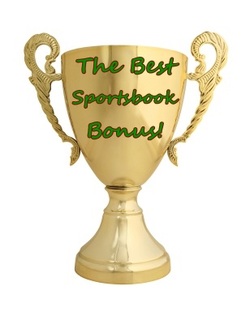 Oftentimes, if you begin digging into the online betting world, you'll find that there are so many different sportsbook bonuses being offered, it can be hard to find which one to try first! This is often where the biggest mistakes are made. When a player gets excited about a huge betting bonus, they often tend to get ready to play, and jump into something without being fully aware of exactly what's being offered and how to claim it. This being said, you need to be vigilant in your search and be sure that you're maximizing every benefit and bonus you can in order to turn your spoorts betting experience into a positive one. Here's a few tips to keep in mind when comparing sports betting bonuses:
Research The Sportsbooks First
Even if you never liked doing it in school, this is the time to be sure you've thoroughly researched every online bookmaker of interest before you pull the trigger and commit to making a deposit. Oftentimes, people will look around for sportsbook review sites, or gambling forums where people reveal their knowledge and/or experiences with sportsbooks they've played at. This is a great way to get some insight about a bookmaker that you were interested in trying out, before you actually make your first deposit. But beware, many of these online bookie review websites are nothing more than affiliates of online sportsbooks, and will gladly recommend any site as long as it pays well. The same goes for the betting forums. It's a form of marketing the most people who surf the internet don't know about. A representative(s) of an online sportsbook will start a thread on a forum asking "what is the best online sportsbook?" And another representative, or even the same one using a different account, will answer with something like "so-and-so is by far the best online sportsbook" or "I only trust sportsbook xyz." Obviously there's no merit to some of these replies, it's simply a trick being used to lure new players into a betting site.
Determine The Sportsbook Bonus Types
Typically, there are two types of sportsbook bonuses that are most commonly offered and they are as follows:
1. Flat Bonus.
This is where a flat and specifically stated dollar amount is advertised to you before you initially sign up for the site. Your initial deposit has no effect on this and as long as you sign up and make some sort of deposit, you're eligible to collect this. This is typically the best choice for those who are new to betting on sports, because this allows players to make a smaller initial investment while still gaining access to the bonus. Unfortunately though, flat bonuses have been weeded out by the more popular percentage bonuses.
2. Percentage Bonus.
This is the type of bonus that most sportsbooks offer these days. In a percentage bonus offer, your initial deposit amount matters. For a percentage bonus, you're being offered an extra percentage of what you initially deposit into the sportsbook, and the percentage can be anywhere from 10-500%. Typically, you'll only see percentage bonuses in the range of 10-100% though. If you come across anything above 100%, you would be wise to research the sportsbook that is offering it. A common indication of a bad bookie, is one that offers bonuses that seem "too good to be true," because they know that they won't be in operation long enough for a player to collect. But on occasion you will come across an exclusive sportsbook promo code that will get you a bonus that is great than 100% at a reputable site. For example, we have an exclusive promo code for WagerWeb (WagerWeb Promo Code "AF6601"), that will get you a massive 200% welcome bonus. While usually a player can only get a 50% deposit bonus up to $500 at WagerWeb, the promo code will get you 200% up to $2,000! A typical example of how a percentage bonus works is as follows: if you deposit $100 into an online sportsbook that is offering a 50% bonus, you'd receive $150 instead of $100 to your account because you'd get an extra 50% of the $100 as your sportsbook bonus cash.
End Result
While each person has their own strategy, it would be wise to develop yours as soon as possible. Unfortunately, many players like to sign up with just one sportsbook and stick with it forever. On the other hand there are some who look around and try to collect as many sportsbook bonuses as possible. This holds two advantages. One is that you will get more bonuses added to your overall bankroll. The other advantage is that, with multiple sportsbook accounts, you'll be able to shop for the best betting odds before placing a bet. Whichever path you choose, just make sure you read through the fine print before diving in head first!
TIP:
Read our
online sportsbook reviews
to find our list of today's
best online sportsbooks
.