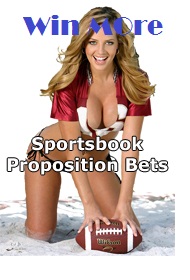 Losing the bets? Unaware of other alternatives? Need some guidance? Then, prior getting deep it is better to know that hundreds of prop bets are offered by sports books. While some deals with the game itself, other with the broadcast, commercials, the halftime show, the coin flip and even the bets are placed on the color of the Gatorade that is poured on the winning coach.
Below mentioned five tips would always be at your side, especially while betting at Super Bowl XLVII props:
Don't put all your eggs in one basket – Just balance everywhere
If you consider that Russell Wilson is Ace of Spade in the big game and he is the only one who could lead the Seahawks to a Super Bowl win, then place your wager on him about +400.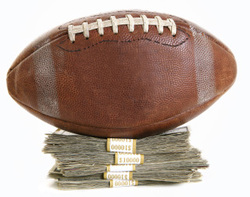 It wouldn't be the best idea to bet on him prior to the first touchdown, or else let him throw over 300 yards and as soon as the Seahawks money line on the top of the prop bets. Play the odds!!
Cause and effect would always be present in the game and if Wilson plays his best and throws for over 300 yards then the Seahawks would win outright. Hence, to gain better odds at + 300 with those other props then he is the only shoe-in to win the MVP.
Play with some consistency on your prop bets
Whilst it may sound like the opposite of the case mentioned above, yet it is the key to a Super Bowl prop betting as it is the middle ground for your wagering. Though you won't be interested to acquire every single pro-Denver prop bet as you don't want to refute yourself constantly.
Well, if you play a long shot on Denver to win the game then have a backup by placing a small bet on Seattle. This won't be any kind of hedging it would be hardly likely to paint yourself into a scenario where everything breaks at even.
If you believe that defense is the best strategy to win the game and you are confident in Broncos then go ahead and take them to win the game as it would keep Wilson under a certain amount of passing yards.
Monish prior betting on a coin toss
Remember, nothing could be worse than a bad start or being down a few units even before the game has been commenced.
Even though you win the game, but it would break it even as you were hindered because of the boneheaded pre-game props. You could wager on Seahawks or Broncos and heads or tails, but just remember that the coin toss is a fun prop as compared to other wagers.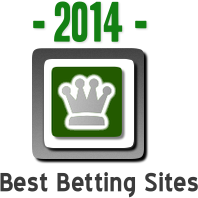 Only go for reputable sports book
Playing with the local guy or local book isn't smart, when it comes to Super Bowl props. For instance, who would you trust to count regarding how many times does the Peyton Manning say "Omaha"? Who would be more trustworthy in timing the National Anthem if you would have wagered on the Over? What if there is a feeling of doubt prevailing on an off-the-wall prop bet on Bruno Mars during the halftime show?
In case of legitimate dispute most sports book would simply rule the wagers no action.
Plan the allocation before the investment
If you are certain about the amount of money available to wager on your sports book account, then don't blow it off on things not pertaining to the game only as few would be required for the actual total and side.
Though you are confident of the actual football game, but it won't make any sense to have 75% of your wager tied up only for the halftime show and pregame ceremonies. As at the end you would be handicapped and left with zilch to show for picking a winner. And remember, you would likely to get conned into a few square pools at the office.
Thanks for reading! We recommend Bovada.lv for the best prop odds. Click here to sign up, and get the best bonus options at Bovada Sportsbook!