During spring training, many fans get worried if their team doesn't get off to an amazing start. However, if you actually look at the statistics from seasons gone by, it's often the teams which performed poorly during spring training that have a winning season in the end. For instance, take a look at the Yankees, Braves, Nationals, and the Giants statistics from last year. They were all ranked 20th or lower in Spring Training, but they all made the 2012 MLB Playoffs, and the Giants went on to win the World Series. So how exactly is Spring Training performances useful for handicapping regular season baseball?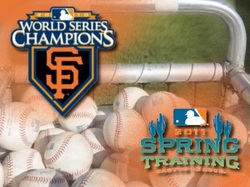 At times, there's a single individual on a team that can carry the momentum of them all until April, but not everybody has a Billy Butler, who actually hit .414 in the spring and ended the season with .314, 29 HR, and 107 RBIs. This being said, you may also end up with a Hosmer who actually was ahead of all hitters with 33 hits and 29 RBIs, not to mention 5 home runes and a .398. Even with all this, he ended the 2012 campaign with a .232 average and only 14 home runs with 60 RBIs.

On the other hand, you have pitching which obviously is a huge part of being successful at handicapping baseball. People like Matt Cain and C.J. Wilson went 4-0 in the spring and carried right over into the regular season. Even Kyle Lohse had a career year with a 16-3 record and 2.86 ERA after a promising spring performance.

With all these statistics already being listed and spring training almost over, you might as well take a look at the stats of some more starting pitchers because they're typically the deciding factor when attempting to decide where to place your bets. Pitchers have the most value out of everyone on the team, so read through these stats carefully and make a wise decision when you're done:

Keep in mind that these are stats of pitching performance during spring training in 2013.

Wade Davis, KC - 4-0, 1.29 ERA: He's proven to be a great asset to the Royals staff even though he had some soreness in his shoulder that slowed him down. He seems to be back and strong as ever and has only let his opponents hit .184 off him.

Josh Johnson, TOR - 4-0, 1.13 ERA: So far, he's only let batters hit .138 off of him and he's on everyone's radar. Even though he's been injury prone, he's worth the plays until it happens again, so he's one to look out for. He pulled off an amazing 21 strike outs in 16 innings so far and the Blue Jays squad expect to win the AL East.

Cole Hamels, PHIL - 3-0, 0.95 ERA: From the very beginning he acquired the title of the Phillies' starter. This choice actually bumped Roy Halladay out of that spot that he's been holding for 10 seasons straight! At this point, he's only allowed 2 runs in 19 innings and should have no problem facing off against most of the number 1 starters, even Tim Hudson.

Jon Lester, BOS - 3-0, 0.75 ERA: So far he's been able to keep batters confused all spring long despite his worst career season in 2012. At this point, there's only been 2 runs given up over 24 innings and has a WHIP of 0.50! The first chance he'll have is against CC Sabathia and the Yankees, so he's going to need to bring everything he's got.

Nathan Eovaldi, MIA - 3-0, 3.65 ERA: His record of 4-13 doesn't do him justice since he was trying to get everything sorted out once he switched to the big leagues. The Dodgers definitely expressed that they didn't want him to leave, as he's going to have some promising opportunities this season. Even though he might not be a Cy Young competitor, he's going to be facing off with the runner-up, Gio Gonzalez on the Nationals first thing this season.

Julio Teheran, ATL - 3-1, 1.04 ERA: Even though he might not be able to compete with what Kris Medlin did last year, his spring training has been nothing short of amazing! In only 26 innings he was able to strike out 36 hitters and only allowed .082 from the hits that he let go. Compared to the other number 5's he's going to be facing off against, he's definitely going to be the favorite.

J.A. Happ, TOR, 1-1 - 1.90: Out of all the pitchers in the league, Happ was probably the one who was bet against the most during the last two seasons of his career. This being said, he's proven himself this spring and has pulled through with his all-time best spring so far! He's going to offer some great chances early on for some cheap prices, so keep a close watch on him as the season begins.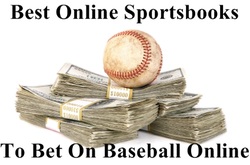 Team Pitching

Red Sox: Taking the entire training into consideration, it's been pretty decent for the Red Sox this year. Despite the fact that they had 9 blown saves in their 17 opportunities, they've put on quite a show thus far. Keep in mind that it's only training and every team is a little sloppy in that area, so that's nothing to get too worked up about. Overall, they've given Boston some hope as April closes out with Lester, Clay Buchholz (2-0, 0.96 ERA), Ryan Dempster (1-1, 3.06 ERA) and Felix Doubront (1-2, 4.15 ERA).

The Red Sox managed to lead all 32 teams having the lowest ERA during spring even though Grapefruit League ERAs are typically always lower than the Cactus League. Even though everything is looking hopeful so far, don't get too far ahead of yourself, you have to remember that it's only spring, but hopefully they'll hold it together as the season unfolds.

As with anything, there's always some bad news with the good. In this case, it happens to be that they've managed to hit only 17 home runs this spring which leaves them in last place in that category. Just remember, keep a close eye on the pitching as training wraps up and don't worry as much about the hitting.