Bookmaking and organized crime go hand-in-hand as perfectly as a glass of pinot noir does with a slice of gruyere. While betting on sports online is not specifically illegal,
according to US law
, unlicensed online sportsbooks and racketeering certainly is. Such is the case with one of the latest pairings of a New Jersey sports betting ring that was indicted and prosecuted by US federal law agents.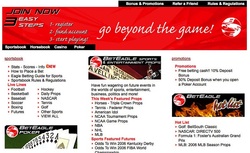 Beteagle.com was based out of Costa Rica and run by men who did not consider themselves to be bookies. In an interesting bit of semantics, they decided to call themselves "agents" instead. Although agents with names like Harpo and Frankie The Flea are bound to raise a few eyebrows with law enforcement, the men did not allow these matters to keep them from running a business.

Or so they thought. According to federal prosecution, these men used their high-tech capabilities to run a gambling scheme that was backed by the mob and utilized threats of violence in order to ensure that debts were paid in a timely fashion.

Joseph Graziano, a 78 year old Springfield resident who was responsible for running the website, was handed an 18 month prison sentence by United States District Judge Claire Cecchi, thanks to his role in this gambling ring. He had also pleaded guilty to a racketeering count.

Surveillance recordings captured a man who had zero qualms when it came to boasting about his illegal enterprise. He bragged about the amounts that the gambling ring was generating, speaking out about having to pay 49 different kids two thousand dollars apiece, while getting to keep $1.5 million for himself.

Beteagle.com was principally owned by Mr. Graziano and allowed users to place bets on a website that was protected by passwords, delivering a valuable illusion of safety that does not always exist in online betting rings. The United States Attorney's Office was able to uncover additional information during their investigation that fingered Joseph "Pepe" Lascala, a resident of Monroe, as the true leader.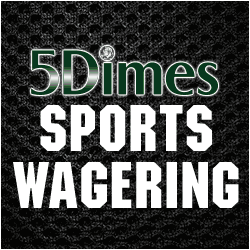 Pepe was able to rule by fear, as an alleged capo and a made man from the Genovese crime family. Lascala has been charged and the case is still pending. The United States Attorney's Office discovered that mob associates were being granted prime access to the site and each of them had "sub agents" beneath them to work with individual betting groups.
The betting groups were referred to as "the package" and Beteagle attempted to skirt the law by refusing to transfer any winnings through the actual website. If a person won or lost, they were either paid directly or sub agents would visit them in order to collect the debts. When bettors did not have the ability to pay up, they were threatened with violence.
A meeting with one of the debtors was captured on a surveillance tape, in which the man was told that there was no chance of him being able to escape without paying what he owed. The men he was dealing with were gangsters, he was told, with the implication that he was to pay or else.
Dominick Barone, a 45 year old fellow Springfield resident, was also involved in the website's operation and was also responsible for conspiring with the Genovese family to ensure that Beteagle ran properly. He pleaded guilty and also received a 18 month prison sentence.
As for Graziano, he received a $16,000 fine, was ordered to three years of supervised release at the conclusion of his prison term and was also instructed to forfeit a whopping $1 million dollars to the government. According to John Hoffman, the acting Attorney General, the group was responsible for handling over $2 billion in just 15 months.
Organized crime remains a major element in the world of sports betting. The Lucchese crime family, based out of New York, also recently
plead guilty to racketeering charges
, due to their role in an international sports gambling operation. Much like the Genovese, they relied on threats of violence in order to line their pockets.
Thanks for reading! To find out what online sportsbooks accept US players, see our sportsbook reviews.