The legal status of online sports gambling continues to exist in a perpetual state of limbo. While the federal government hasn't attacked it in the same way as it has online poker, many of the most prominent sportsbooks on the internet have already stopped accepting wagers from US-based customers, as a preventative measure of sorts. That being said, there are still numerous books located in other countries which continue to honor wagers made by US gamblers. If you plan to bet on a major US sporting event, such as the Super Bowl, for example, then read ahead for tips and suggestions to make your experience a pleasant, safe one.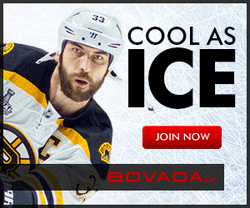 We're certainly not advocating breaking laws. In fact, this article exists only for informational purposes, which the reader can use in any way they see fit. For those who are determined to place a wager, it is possible to do so without much effort whatsoever. In fact, if you follow these simple instructions, the risk of losing money will basically be non existent. Obviously, we cannot guarantee that you'll win. But it is good to know that if you do so, that you'll be paid by the book.
The essential first step to gambling online is to find a reliable sportsbook with a long reputation for honoring bets and paying out winnings. Shopping around for such a book really isn't any different than doing so for any other product or service. When you wish to go out to eat, for example, you certainly don't choose a unclean restaurant in a rundown neighborhood with sub par food in order to simply save a few dollars. No, instead you choose one that has a good reputation for service and providing a high quality product. With sportsbooks, don't choose the best bookmakers online that offer the tightest spreads or the largest bonuses. Instead, go with the ones that have the best reputation among their competitors.
The two
best online sportsbooks
that we recommend are
Bovada
(for betting on favorites) and
Betonline
(for betting on underdogs).
There are countless other books out there who doubtlessly accept wagers from US customers and continue to meet their payment obligations to winners. But these two are the most reputable ones, with years of service to gamblers all around the world, and a track record of paying out winnings no matter how large they may be. Furthermore, both
Bovada
and
BetOnline
have the widest selection of wager types and odds that can be found in the industry, with friendly, professional customer service should a prospective bettor have any questions or concerns. Trustworthy customer service, as all online gamblers quickly learn, is well worth seeking out. After all, these companies are holding your money and you'll want to be paid on time.
Both of these sportsbooks have existed for over a decade now and have enough capital to continue operating in the foreseeable future. Furthermore, both of them are located offshore, in countries that regulate but allow legalized sports wagering to take place. So in this small way, they're shielded from the reach of the United States federal government. Since they don't utilize the United States banking system and have no official ties to the country, most experts believe that there isn't any reason why they should come under investigation from the government. That being said, the majority of their customers are from the United States.
Simply put, these two are the best betting sites at the current moment.
Funding Your Account
Unfortunately, funding an account is often the most inconvenient process of betting online. The reason for this, as mentioned above, is that companies like
Bovada
and
BetOnline
want to limit their use of United States banking institutions as much as possible. Therefore, they require funds to be sent through alternative means such as MoneyGram and Western Union. While the popular notion is that Western Union is associated with online scams, the reality is that it is a trustworthy payment processor that has existed for over a century. The funding process has been simplified by the sportsbooks as much as possible. From the accounts page, simply select the deposit method you wish to use and the companies will then provide details on how to send the funds to them. Using Western Union, for example, the account at
Bovada
can be funded in less than an hour. And if you deposit is over $250, both companies will even waive the fee associated with the transfer. Really, it couldn't be any more easier than this.
The companies also accept Visa credit cards under certain conditions. The cards are often a better method to use than the previous ones mentioned because the required minimum deposit is less and the companies don't charge fees for the transfer. Both sites do require a physical copy of your credit card on file for authorization purposes, but once they've received that, then you'll be able to make deposits any time you like. Some states such as Washington and Maryland greatly restrict the funding of online sportsbooks through their laws. As such, residents from these states may not be always be able to use their credit cards at
Bovada
or
BetOnline
.
Betting
Now this is the simplest and most enjoyable part of the whole process. Once you have the money inside your account, simply find the sporting event on which you wish to place a wager and then make the bet. The interface of the software is very intuitive and easy to learn. You'll quickly pick up how to make bets in just a matter of seconds. Just remember that once a bet has been made, it cannot be canceled. So only bet what you can afford to lose and place a bet only when you're absolutely sure it is what you wish to do.
Collecting The Winnings
Both sites have different requirements when it comes to withdrawing winnings. Most offer withdrawal by cashier's checks or wire transfers. Checks are the least expensive option and 5Dimes even offers one free check withdrawal every month. Just to be prudent, it is a good idea to make a withdrawal once every month or so as simply allowing cash to sit idle is never a good strategy.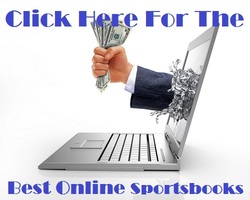 Are You Really Safe?
In reality, protection can never be guaranteed, no matter how much we may wish for it. Nobody in the industry really knows what tomorrow will bring, although most experts seem to think that online sports wagering is safe at the moment from persecution at the hands of the United States government. Like everything else, however, the dynamics at play can change very quickly. If the government were to choose to target sportsbooks that have large numbers of bettors from the United States, then
Bovada
and
BetOnline
would be logical choices for them to shutdown. In that case, tens of thousands of US customers would likely lose their deposits with no real recourse available for recovering funds. Basically, it is a risk that one has to be willing to take in order to enjoy the thrill of gambling.
Typically, when an online gambling business is targeted by the federal government, prosecutors cite violations of the
Unlawful Gambling Enforcement Act
or
UIGEA
and the
Wire Wager Act
as the reasons for the shutdown. The UIGEA specifically prohibits businesses from accepting payments to be used in wagering or betting that is against established federal or state laws. While this may sound scary, many legal experts agree that the laws are designed to regulate gambling establishments and are not intended to be used to prosecute individual gamblers. Essentially, the goal of the law is to prosecute bookies and other illegal gambling establishments and to not necessarily target online gambling, although it has been used for that purpose.
However, there are nuances in the law that need further interpretation by the courts in order to get a real idea of the powers given to prosecutors. Many state laws, for example, make virtually all forms of gambling illegal. The question, however, is if a wager is made over the internet, does the state have the right to regulate it? As it turns out, the answer is "no". Through the Commerce Clause of the United States, only the federal government has such authority. Thus far, federal authorities have been more forgiving to online sportsbooks than they have to online poker sites.
In conclusion, the federal laws pertaining to the regulation of gambling are applied to gambling houses in the United States, whether legal or illegal, and not to everyday people placing bets. More than that, state laws that make such gambling illegal have no authority over online wagering as the power to regulate such activity rests solely with the federal government. Given the fact that federal authorities haven't made any efforts to shutdown online sportsbooks, gamblers should consider their funds to be relatively safe for the time being.
For a better perspective, keep in mind that when the government shutdown the poker sites, not one single individual was prosecuted for gambling online. While the deposits of players were withheld for a time, they were also eventually returned. So if there was to be a similar action taken against online sportsbooks, gamblers could expect the same reaction from the government. So go ahead and enjoy yourself. You're only going to live once.
Thanks for reading! Before betting online read our online sportsbook reviews for the absolute best betting sites in 2014. Also check out our Sportsbook Bonus Page for the best online sportsbook bonuses!