Who Will Represent NL in the 2014 Fall Classic?

America's favorite pastime will be celebrating its 145th anniversary on March 22nd in of all places, Australia. That is where the 2014 MLB season begins with a 2 game series between the Los Angeles Dodgers and Arizona Diamondbacks.

There will be a one week gap in the schedule to allow the Dodgers and Diamondbacks to sufficiently recover from jet lag before the ESPN Sunday night showcase on March 30th (Dodgers vs. Padres). Then the traditional opening day has a full slate of games on March 31st.

As we embark on another campaign where the optimism of spring is eternal, let's take a look at some of the favorites to capture the "Commissioners Trophy" in October.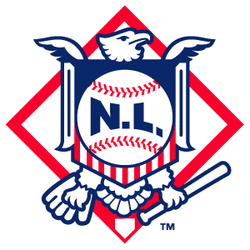 We will begin in the N.L. with 1 of the 2 teams competing in the "land down under".
NATIONAL LEAGUELA Dodgers
The Los Angeles Dodgers are the odds on favorites to capture the National League crown. This should come as no surprise given they were the winningest team in baseball the second half of last year. After finding themselves 31-42 on June 21, the Hollywood N.L. entry went 61-28 the rest of the way.
Much will depend on whether or not Hanley Ramirez can remain healthy and if Yasiel Puig can avoid the dreaded sophomore slump. The post injury performance of Matt Kemp will also heavily factor into their degree of success.
Note: If you're not using SportsBettingOnline as one of, or your only online sportsbook, you are losing money! SportsBettingOnline gives all of their players (WIN or LOSE), 10% of what they wagered in any given week back on the following Monday! It doesn't matter if you win $5,000 or lose $2,000 - they ALWAYS give you 10% of whatever you wagered, back into you bankroll the follow money. And here's the best part: There are NO rollover requirements at all! This bonus trumps every other welcome/first deposit bonus that all the other bookmakers offer. To get you bonus, click here: http://tinyurl.com/sbo10St. Louis Cardinals
You have to figure the 2013 World Series runner-up St. Louis Cardinals will be in the thick of things once again. They emerged from the N.L. Central Division which had 2 other teams besides themselves win 90 plus games. Their 97 victories tied the eventual World Series Champion Boston Red Sox for the most in the major leagues.
The Cards lost Carlos Beltran in free agency but will still have a strong lineup. The additions of Jhonny Peralta and Mark Ellis will shore up the middle infield. Pitching ace Adam Wainwright anchors an otherwise young pitching staff including Michael Wacha and Joe Kelly.
Washington Nationals
The Washington Nationals may be the only group in 2013 that had a worse year in our nation's capital than the U.S. congress.
Similarly to the Dodgers they finished strong however, going 32-16 over the last 48 games. Ultimately they missed a wild card berth by 4 games.
The Nat's fate for the most part will rest on the two throwing arms of ace Stephen Strasburg and Doug Fister who was a nice pick up from the Detroit Tigers.
The Nationals potentially have one of the N.L.'s best 3-4-5 punches in their lineup led by Bryce Harper. Perhaps with a dose of Geritol, Jason Werth and Adam LaRoche can make it happen.
Atlanta Braves
The Atlanta Braves won the N.L. East title last season with 96 wins so they must be included in this mix.
In 2013, the Braves were 4th in the N.L. in runs scored and posted a +140 run differential. They'll need a healthy Jason Heyward and improved edition of B.J. Upton to repeat in that area.
That said their pitching and defense remains strong. They led the National League in fewest runs allowed last year.
It may be a stretch to include the San Francisco Giants in this group, but I'm counting on 2013 (86 losses) as an aberration caused by the poor performance of their usual quality pitching.
The return to excellence will have to include a comeback season by "The Freak", Tim Lincecum to go along with another good year from Madison Bumgarner and newly acquired Tim Hudson.
Thanks for reading our articles. We strive, and put in many hours to provide our readers with useful, interesting, and precise content for your enjoyment. Before you bet on baseball this year, be sure to read our Online Sportsbook Reviews for all of the best online sportsbooks of 2014.