Newark, New Jersey - New Jersey residents are bombarded daily with advertisements for online gaming services, as companies make a big push to capture a lucrative market since the legalization of such services occurred last November.

According to official statistics, as of January 31, 2014, 197,782 individual accounts have been created by residents of the state. That figure, released by the New Jersey Division of Gaming Enforcement, represents a 27% increase compared to the numbers from mid-January alone.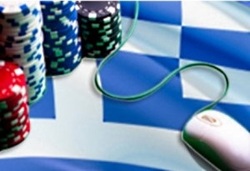 There are several reasons why the rollout of legal internet gambling has been so successful in The Garden State. Surveys indicate that gamblers feel more comfortable playing on sites which are state sanctioned and regulated. They know that while they may lose their money from legitimate play, that they'll always be paid what is owed to them on time. As Rich Muny of the Poker Player Alliance succinctly explained, "We'd all rather play on regulated, licensed websites because those sites benefit the player the most."

Meanwhile, analysts and politicians are both happy about the fact that these new gambling sites are poised to bring in billions of dollars in revenue over the next few years, while also creating thousands of high-paying tech jobs across the state. The state currently levies a 15% tax on revenue from online gambling versus the 8% tax on gambling at brick and mortar establishments.

There are even plans to take online gambling in the state a step further. Democrat State Senator Raymond Lesniak has proposed new legislation which would allow for these online gambling sites to solicit players in surrounding states and from other countries as well, helping for the state to tap into the nearly $33 billion online market for gambling services. This would be an unprecedented move, as there are only two other states which allow for in-state online gambling: Nevada and Delaware. Nevada websites only offer online poker, while Delaware's laws are similar to those which currently exist in New Jersey.

New Jersey resident and professional poker player Michael Gagliano has been a vocal proponent of the new gambling laws since they went into effect. On any given day, he enjoys playing fifty tournaments through the WSOP and Bovada websites. "The buy-ins on the tournaments I play are usually thousands of dollars each and I often break even," Gagliano said, adding that he particularly enjoyed the range of games and high number of players available at the websites. "The key is to keep good records to know exactly how much money you're making."

Gagliano says that he plays online casinos 70% of the time compared to 30% at brick and mortar establishments. In terms of total hands played, however, more than 90% are online, as the action is quicker and multiple tables can be played at one time.

"With online play, you don't have to worry about cards and chips, so the play is much faster," Gagliano said. "Online, I'm seeing at least 100 hands an hour per each table and I can play anywhere from eight to ten tables at one time. That makes a total of 1,000 hands, which is significantly higher than the average of 25-30 that one will see when playing live at a single table."

Before the April 15, 2011 crackdown on online poker by the United States Federal Government, Gagliano, like thousands of other players, enjoyed sites such as PokerStars. Everything changed on that day, however, when prosecutors unsealed indictments against the popular online poker sites PokerStars, Full Tilt Poker, and Cereus.
The United States government doesn't allow its residents worldwide access to online gambling websites. Prosecutors alleged that the three online poker sites had violated the 2006 Unlawful Gambling Enforcement Act. This Act prohibits the transfer of money for games that are prohibited by either federal or state laws.
As a result of the action taken by the US government, Full Tilt Poker and PokerStars both stopped accepting play for real money while other sites moved to prohibit residents of the United States from using their services.
With the new laws legalizing play in New Jersey, however, things are increasingly looking better for online players. "In regulated states such as New Jersey, we're seeing people flock to legal sites, abandoning offshore poker sites in the process," said Rich Muny of the Poker Player Alliance. The alliance is a lobbying group for poker players and has over one million members, including 25,000 of them in the state of New Jersey alone. "We're seeing the market demand compliance, as was expected."
Thanks for reading! If you are looking for the best online sportsbook bonus, simply click here for our Sportsbook Bonus Page. You will find everything from our exclusive WagerWeb Promo Code (AF6601) that will give you a 200% Welcome Bonus, up to $2,000 on your first deposit to cash-back bonuses like SportsBettingOnline offers, where they'll give you 10% of what you be every week back into your bankroll every Monday - NO MATTER IF YOU WIN OR LOSE! That offer is for life, and there is no rollover requirements! Either choice, you will be a very happy player! Best of luck!!!