With the start of the 2015 NFL Regular Season just 29 days away, NFL Training Camps are now under way. From New England to Oakland, Seattle to Miami and everywhere in between, here we take a look around the league at the NFL Training Camps' highs and lows.

I will first note that we are not trying to make any predictions just yet with these early highlights and lowlights of training camp; but if you are as big of a football fan as we are, it's always worth sparing some time to see who's hot, and who's not, in NFL Training Camp as we eagerly await the regular season.

Here's a brief take on all 32 NFL Teams...
NFC East
Dallas Cowboys
The Cowboys' coaching staff are fully aware of the fact that, on the defensive side of the ball, this team needs a disruptive force in order to be effective. They seem to have found one in Greg Hardy, despite his
off-the-field problems
. Not only is he a charismatic player to watch in practice, he conducts himself with great professionalism and is a leader by example.
DeMarco Murray is no longer with the team and the Cowboys were relying on Darren McFadden to replace him, but the running back is currently on the PUP list. Which means that RB Lance Dunbar, a player whom the coaches seem to have always liked, has the chance to step up in training camp and fill in those shoes.
New York Giants
Great news for Eli Manning and the Giants: Victor Cruz has been a noteworthy participant in
team exercises
. And not only is Cruz out there on the field again but he looks like the great player he used to be. With Manning having weapons galore at his disposal and being much more familiarized with the offensive system, indications are that this team will put some big points on the board this season.
The fireworks accident that cost Giants DE
Jason Pierre-Paul
a finger – and a potential huge contract – has kept him away from the team and training camp and will certainly impact the effectiveness and production of the Giants defense throughout the season.
Philadelphia Eagles
Seeing
Sam Bradford
on the field without limitations with his new teammates is already a huge win not only for him but for Chip Kelly and the Eagles. If he remains healthy, it looks like he should be the starter against the Falcons on Week 1. A player that also has caught attentions in training camp is WR Jordan Matthews. He is huge, dominant and seems to catch everything thrown his way.
Considering that this team already has a lot of question marks in the secondary, another unexpected decision by Chip Kelly came this week as Brandon Boykin, considered by many to be a top-shelf slot corner in this NFL, joined the Steelers for a conditional 5th round draft pick in 2016.
Washington Redskins
With his job and his career on the line,
Robert Griffin III
is showing some improvements in training camp. Rhythm, timing and decision-making are aspects he's working on and getting better. Offensive line coach Bill Callahan's main objectives for training camp are clearly defined: to better protect RGIII and to make the run game much more versatile and powerful.
It's difficult to see this Redskins secondary competing against elite receivers in this league. Justin Rogers appears to be just an ok backup option and neither Bashaud Breeland nor David Amerson seem to be progressing the way they should.
NFC North
Chicago Bears
Jay Cutler led the league in interceptions last season (24) but is
yet to throw one in camp
. And he has been spending a lot of time with new offensive coordinator Adam Gase, while others work in team drills. Some of his best friends this season could be running backs Matt Forte, Jacquizz Rodgers and Jeremy Langford, who have all made positive impacts during team exercises.
Expectations are high on rookie WR Kevin White but he is yet to begin on-field work with coaches and teammates and remains on PUP with a shin injury. And at this point, coach Fox can't be happy with the fact that he doesn't know just how close is the rookie wideout to returning.
Detroit Lions
Training camp is already showing that Matthew Stafford's
accuracy and precision
levels seem to be better than ever. Second-round pick RB Ameer Abdullah can be a relevant piece for the Lions team this season. He is making a very positive impression with his change of direction and power, and shows consistent improvement from day 1.
A major acquisition this season, DT Haloti Ngata starts training camp on the non-football injury list. There's no reason for concern right now, but considering his vast physical skills and his leadership qualities, the coaches would certainly love to have him on the field as soon as possible.
Green Bay Packers
After missing last season because of injury (ACL), LB Andy Mulumba has shown in training camp that he can be even better than he was the last time he played an NFL game, as he has repeatedly beaten the offensive line in team drills.
Rookie WR Ty Montgomery
, has caught the attention of both players and coaches, not only with his attributes and professionalism on the field, but also with the way he conducts himself off the field.
The defensive line is currently the main concern for this team. With DT Letroy Guion facing a probable three-game suspension and DE Datone Jones suspended for the regular-season opener, backups haven't made so far a strong statement in their bid for a job.
Minnesota Vikings
After missing nearly all of the 2014 season, RB
Adrian Peterson is back
and looks as effective and powerful as ever! He clearly has kept himself in great shape and that is obvious for everyone early in camp. Mike Wallace was a big addiction to the Vikings during the offseason and, even though he is mostly running quick slants instead of deep routes, he is catching every ball thrown his way. Both Peterson and Wallace will certainly be big helps for QB Teddy Bridgewater, who has looked a little bit rusty and unsure of himself at times early in camp.
With uncertainty at either guard position, the offensive line appears to be the weak sector in this team. During pass-blocking drills, for example, it was evident that the defensive line was way better than the offensive unit.
NFC South
Atlanta Falcons
With some of the Seahawks' concepts and ideas, a different mindset is in place in Atlanta. Dan Quinn constantly challenges his players and likes a quick practice tempo, something we were used to seeing in Seattle. So far, Matt Ryan looks pretty comfortable in the new system and will be interesting to see how it will translate in the preseason games. Undrafted free agent Terron Ward, a running back from Oregon State has earned himself a few first-team reps and hasn't disappointed. On the defensive side of the ball, both the secondary and linebackers seem to be adopting a much better approach against the run game.
The health of the players of the offensive line has been at the top of everyone's minds in Atlanta. Last season the number of injured players was particularly big and many of those players had injuries that required surgery and a long rehabilitation process.
Carolina Panthers
Despite losing WR Stephen Hill to a season-ending knee injury, Carolina are still loaded at the receiving spot, with coach Rivera saying that he could probably keep up to seven wideouts. Cam Newton looks more comfortable in his role and has already identified the area that the offensive group need to improve in order to succeed this season: pass-protection.
DT Star Lotulelei will probably miss a few weeks after being carted off the field with pain in his surgically repaired right foot. Carolina's offense seems to struggle at times, primarily because of poor offensive line execution.
New Orleans Saints
Changes are in order for Drew Brees and the New Orleans Saints: the offensive line got bigger and stronger and with the addiction of C.J. Spiller, this team clearly intends to run the ball a whole lot more. WR Brandon Coleman, who is already being compared to Marques Colston, has drawn a lot of attention in camp. Another impactful player so far has been DL Akiem Hicks, using his outstanding physical attributes to sack the quarterback.
Both rookie QB Garrett Grayson and first-round pick Andrus Peat have struggled in camp and have some catch up to do in order to be considered valid options for a Saints' team with high expectations this season.
Tampa Bay Buccaneers
It came as no surprise the announcement by coach Smith of
Jameis Winston
as the team's starting QB. But Winston will have to start proving, on and off the field, that the Bucs have made the right decision in drafting him and giving him the keys to the offense. So far, so good, as he has made a lot of accurate throws and looks pretty comfortable in his role. Second-year tight end Austin Seferian-Jenkins is hugely talented, and OC Dirk Koetter is already comparing him to future Hall of Famer Tony Gonzalez, who Koetter worked with in Atlanta.
The Buccaneers offensive line last season lacked not only protection but also physical toughness, and because of that they are starting almost fresh with a super-sized group. But so far, that unit has yet to show that they can get the job done and give Winston the protection he needs.
NFC West
Arizona Cardinals
Carlson Palmer has been a full participant in team drills which is extremely positive coming off a serious knee injury. And several reports are saying that, not only is the ball coming out of his hand better than ever before, but the accuracy and speed are also superb.
The Arizona Cardinals have great depth in the secondary, with four outstanding players at safety - Rashad Johnson, Deone Bucannon, Tony Jefferson Tyrann Mathieu – and a tremendous defensive line group, but it remains to be seen if the entire defensive unit will be able to operate the way it did last season, with Todd Bowles at the helm.
San Francisco 49ers
One thing the players are certainly appreciating in training camp is the fact that new head coach Jim Tomsula hasn't changed much since he was the team's defensive line coach. A lot of important players left the building but one is almost 100 percent and ready to return: LB NaVorro Bowman. One of the biggest acquisition in recent years, WR Torrey Smith, has already showed in camp some of the stuff he can bring to the table.
This team led the league the past two season in delay of game penalties and head-coach Tomsula doesn't hide his frustration during practice with the pace of the offense, repeatedly instructing players to operate faster.
Seattle Seahawks
With the signings of Russel Wilson and Bobby Wagner, the Seahawks look to maintain the core of this team together and remain a dominant force in the league. TE Jimmy Graham was a surprise addition to this team during the offseason and he's already developed a special chemistry, on and off the field, with Russel Wilson
For salary-cap reasons, the Seahawks have released starting defensive tackle Tony McDaniel, and we just need to wait and see who else gets cut in order to save some money to pay a few other players waiting for big contracts.
St. Louis Rams
Only eight months removed from ACL surgery to his left knee, the Rams are being cautious with RB Todd Gurley, even though he has passed the conditional test with impressive results. QB Nick Foles seems to be able to make every throw in the book and with the weapons at his disposal, he has every chance to shine this season for the Rams.
With a few new young pieces, the offensive line has some catch up to do. This could be a very long and tough camp for rookies RG Jamon Brown and RT Rob Havenstein, considering that they are up against one of the best defensive groups in this league.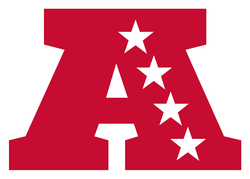 AFC East

Buffalo Bills

A surprising acquisition this offseason for the Bills has been Richie Incognito, but he has shown in camp that he can still play at the highest level. Incognito joins a group that will try to open up some holes for star RB LeSean McCoy and protect whichever QB wins the starting job. WR Sammy Watkins is probably the most talented player in this team and he keeps showing why he's so important practice after practice.

A team without a solid QB can't aspire to great things and the Bills should probably be looking around for someone to fill that position. We all know what Matt Cassel can and can't do, and considering that some reports suggest that Matt Simms is out-performing EJ Manuel, Rex Ryan has every reason to be concerned.

Miami Dolphins

WR Michael Preston has made quite an impression on his teammates and coaches with some outstanding catches. Short on depth at the linebacker position, an evident situation since last season, Miami are trying out Kelvin Sheppard at the middle and he hasn't disappointed so far in camp.

The offensive line continues to struggle in training camp and coach Philbin has already stated that the unit needs to create a "cleaner pocket" for the quarterback. One might may want to take into consideration that the O-line is contending with arguably the best D-line in football.

New England Patriots

Allowing both Shane Vereen and Stevan Ridley to leave the team in free agency, the Patriots were left with a big hole at the RB position. The team has LeGarrette Blount to take care of the between the tackles pounding but the addition of fourth year player Travaris Cadet has proven to be a great decision: he is very versatile, catches the ball extremely well and can definitely play an important role on special teams. Malcom Butler, the Super Bowl hero, has looked great so far, particularly going one-on-one against Julian Edelman.

Patriots fans would love to just see the DeflateGate case disappear, but Commissioner Goodell upheld the suspension and the case if far from over, as Brady is taking this case to federal court.

New York Jets

Rookie DE Leonard Williams has shown that he has all the skills to minimize the impact of Sheldon Richardson's absence. Vickerson, Douzable and Bowenare are average players who rarely make significant plays, but Williams can be special once he perfect his attributes. Geno Smith has looked solid so far in camp, but he is yet to prove that he deserves to be the starter.

Sheldon Richardson is probably the Jets' best player, but no one has the slightest idea when he'll step into the football field again. He's facing a four-game suspension for violating the league's substance abuse policy, and now the charge for resisting arrest will probably add to his time away from the field. Another important piece away from camp is WR Devin Smith, as he suffered a few broken ribs. Smith is expected to miss, at least, the Jets opener against the Browns.


AFC North


Baltimore Ravens

C.J. Mosley underwent wrist surgery in April but so far in camp, he has shown that he is completely healed from the procedure. Both the receivers and the corners have demonstrated in camp they are ready to compete come Week 1. CB Jimmy Smith has been impressive, after signing a big contract during the offseason, which is tremendously important for a secondary group that was among the worst in the league last season.

The safety position has been an issue for the Ravens since Ed Reed left. Hopes were that Matt Elam could secure that spot after two tough years, but he'll now miss the 2015 season because of a torn biceps.

Cincinnati Bengals

DT Geno Atkins is getting huge praise in training camp, as he looks as strong and good as ever. WR Mario Alford performance so far hasn't gone unnoticed either. He was one of the wideouts there with very solid hands and nice speed to break away from opposing defenders.

DE Michael Johnson suffered a knee injury in practice and has been diagnosed with a MCL sprain, which means a month to fully recover. There are some concerns in pass protection, particularly because Carlos Dunlap and Geno Atkins have been causing lots of problems. QB AJ McCarron has struggled at times, but he seems to be making some progresses from practice to practice.

Cleveland Browns

With no "Johnny Football" Mania and no Josh Gordon Drama, the Browns somewhat quiet training camp is a huge benefit for this team. Josh McCown is acting as if the starting position is his and he is being treated as such by both players and the coaches. One might have easily noticed by both free agency and the draft choices that the Browns would be heavily focused on stopping the run this season and it's showing clearly in training camp.

Manziel is very far from being able to take control of the offense, but he's started to put some of the ideas and knowledge together and looks more confident and in control each day.

Pittsburgh Steelers

Brandon Boykin didn't seem adequate for the Eagles' requirements, which was great news for a Pittsburgh secondary desperately in need of some tough and quality players. Rookie LB Bud Dupree has been given the opportunity to make an impression on his coaches, and he seems to have taken full advantage of that. Dick LeBeau is no longer the defensive coordinator but with Keith Butler assuming that role, someone who has been there for a long time, there shouldn't be glaring differences in terms of scheme and game planning.

After the first days of training camp, it is evident that the Steelers defensive group, especially the secondary, has some improving to do before the preseason opener against the Vikings.


AFC South


Houston Texans

After appearing in just four games and registering only five tackles last season, the first pick in the 2014 draft, Jadeveon Clowney, now has a target date for his return: August 17. Ryan Mallett and Brian Hoyer continue to split reps with the ones and coach O'Brien hasn't named the starter yet, as he looks for consistency and stability at the position. One thing that seems obvious so far in camp is that the Texans have a very good group of cornerbacks and if they decide to cut one or two, they certainly won't be unemployed for a very long time.

The Texans were relying heavily on the run game for the second consecutive season, but Arian Foster's injury, which will make him miss, at least, the start of the season, might force the team to alter those plans.

Indianapolis Colts

Entering a contract year, Indianapolis Colts WR T.Y. Hilton has been nothing short than fantastic in camp, catching every ball thrown his way. Another wide receiver, Phillip Dorsett, has also caught everyone's attention, but because of his tremendous speed. Frank Gore has already distanced himself from the competition and is clearly much better than all the other running backs. He is without a doubt the number one RB but competition seems to be open for the number two spot.

The offensive line doesn't look solid so far, and to make matters worse, there isn't great depth there. The weak side of this team continues to be the defense, which struggled against the best offenses last season.

Jacksonville Jaguars

Getting ready for his second season in the NFL and the first under OC Greg Olson, QB Blake Bortles is making everything he can to be on top of the new system. WR Allen Robinson, who has been impressive so far in camp, is one of those players that will have to step up and give his team a veteran presence. At the tight end position, Julius Thomas and Marcedes Lewis are creating huge expectations, and many consider this to be best tight end duo in franchise history. Coach Gus Bradley is focused on improving the run game, which has been one of the worst in the league the past seasons.

Troubled WR Ace Sanders was released after failing his second drug test. Another wide receiver, Marqise Lee has been both impressive and inconsistent in training camp. He seems to get open a lot of the times but the problem has been he has dropped some catchable balls.

Tennessee Titans

Marcus Mariota faces a lot of challenges in adapting to a pro-style type of offense, but training camp has shown that both sides are trying to adjust to one another. Mariota has made very few mistakes so far and has impressed throwing the ball in the pocket while under pressure and the team is also looking for ways to take advantage of his athleticism. Rookie WR Dorial Green-Beckham has already demonstrated his great skillset in camp with some big plays. On the other side of the ball, DL DaQuan Jones has impressed with his outstanding strength. But the most impressive player in camp so far has been RB Bishop Sankey with his quickness and power.

The offensive line needs to play a much more aggressive and physical game than they did in the past, and some veteran players have been especially vocal about the need to adopt that mentality and style of play.


AFC West


Denver Broncos

Backup QB Brock Osweiler had the chance to play with many of the ones to get in his reps, as he enters the final year on his contract and needs as many reps as he can get to prove his value. OLB Shane Ray also got the chance to work with the first-team defensive group and didn't disappoint. He will probably play in packages with Von Miller and DaMarcus Ware during the offseason, but he'll likely be their backup.

The Denver Broncos lost Kyle Williams for the season, as the talented wide receiver tore his Achilles tendon. Ryan Harris continues to play RT with the first-team group but hasn't impressed, and the job appears to be his to lose.

Kansas City Chiefs

Eric Berry has been on the field, apparently in phenomenal shape, and continues to impress and inspire his teammates and coaches after overcoming a diagnosis of Hodgkin's Lymphoma. Another great story from training camp is RB LaVance Taylor from Central Missouri, who sent a tweet to the Chiefs, and ended up getting a contract for camp.

NT Dontari Poe had surgery to repair a herniated disk in his back but he could still make it onto the field early in the season. Rookie CB Marcus Peters has shown some very positive things but so far has lacked the consistency needed to be considered a strong option for that position.

Oakland Raiders

WR Michael Crabtree starts his new life as an Oakland Raider with some powerful performances in camp, so far. Another huge name at that position, Amari Cooper is expected to make a substantial impact on the Raiders offense this season and hasn't disappointed in camp. The starting jobs at RG and RT are up for grabs, and with several players at each position, after the training sessions, it seems that J'Marcus Webb and Menelik Watson have won those spots.

RB Trent Richardson seems to have done much less than expected so far in camp. And to make matters even worse, rookie Michael Dyer has been outstanding. With a young group of players at the CB position, coaches are currently concerned with both the individual performances and the development of the entire unit.

San Diego Chargers

Stevie Johnson looks to give his career a boost, and he is a new addition to a receiving corps in San Diego that has every reason to shine this season. Johnson already had his share of reps with the ones and looked pretty solid. The Chargers continue to focus on improving the run game and see in Melvin Gordon a key element in that strategy. In the secondary, Jimmy Wilson appears to be more comfortable than Jahleel Addae as the two fight for the SS job.

The Chargers defense continues to struggles at times, but seems to be playing faster as training camp progresses and the players consistently perfect and assimilate a more basic concept.