In November of 2007, columnist Pat Jordan interviewed former mob associate Michael Franseze in the New York Times magazine Play. Play is dedicated to covering sports and sports-related issues. Franseze has been a particularly interesting subject to cover for many journalists, having drawn media attention to himself and his Youtube channel for several years now. Through various interviews as well as through the videos on his own channel, Franseze has admitted to fixing numerous college games during his years as a criminal.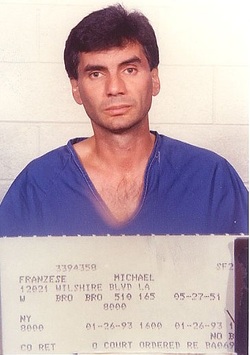 After enduring seven long years in prison for various crimes committed as a mobster, Franseze now is a motivational speaker, talking about his conversion to Christianity and promoting books online which he has written. He also talks to athletes about the potential dangers of gambling. As he reveals, athletes are susceptible to game fixing because of their often disadvantaged economic backgrounds and naivete. Here is a quote by him on how he used to go about soliciting a player to help in a fix:

"You look for a kid already in trouble with a bookmaker, and he can't pay. So you tell him he's got three choices: bring the money tomorrow, help us out by shaving points -- or else. Also, we know through the grapevine what players hang around bars. We schmooze with them, learn their background through research. We befriend them, tell them, 'Listen, you're a senior, a pretty good basketball player, but you're not gonna be a lottery pick.'"

"Then you ask them how much money they got in their pocket. They're almost always broke. So you tell them, 'The arena is filled every night, your school makes money off you and what do you have? Bad grades. You're not going to the pros, so why leave college broke? Use your head. We'll put some money in your pocket.'"

But what about professional athletes? Franseze admits that while they're much more difficult to coerce than college players, they are often victims of their own hubris or lack of intelligence. These athletes tend to hang out with the wrong crowds, engage in criminal behavior, and end up in situations where they can easily be blackmailed by enterprising criminals. Still, when having to fix a professional sporting event, Franseze says that targeting referees in the much safer bet, as the more fouls they call in your team's favor, the better chances they have of pulling out a win.

Of all the sports, Franseze says that basketball is by far the easiest to fix. The reason for this is simply the numbers; there are only five players in basketball versus nine and eleven in baseball and football respectively. So if a criminal can just buy off one player, then he effectively owns one-fifth of that team. This gives him a greater chance of ultimately being successful with the fix. This is especially true if one can target the star players on the team. In basketball, the star player usually plays the majority of the game regardless of how he is performing on that particular night. This can be used as an advantage when fixing a game.

Much of what Franseze has said in interviews has been backed up by forensic analysis of past games. As it turns out, there is a greater incident of point shaving in the NCAA as compared to the NBA. So evidence suggests that college sports, particularly basketball, are the most vulnerable to game fixing.