Peyton's status, reputation and legacy are on the line come Sunday in the Super Bowl XLVIII.

By now, the narrative is known by everyone. Manning, the Denver Broncos quarterback and a New Orleans native, is globally recognized in the history of NFL as the most prolific passer. However, he owns a distressing fair to middling 11-11 playoff record; he's also won 'just' one Super Bowl.

For the question on Peyton Manning to end, he has to win; a second ring earned means that the second-guessing ends.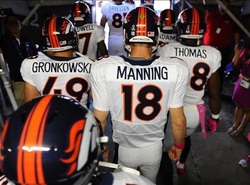 Manning led the Denver Broncos to an NFL best 13-3 record and No. 1 seed in the AFC playoffs. He produced the most prolific passing season in NFL history with 5,477 yards and 55 touchdowns despite having 2 years removed from a potentially career-ending neck injury.

Peyton can silence the cynics for good when he beats the Seattle Seahawks this Sunday. The postseason mark however has become the albatross around his surgically repaired neck; that lone smudge on a 1st ballot Hall of Fame career.

While Manning's done his best to downplay the game's extra-curricular significance, it's all there for him and he fully understands what is at stake. He now has the chance of becoming the 1st quarterback to lead 2 franchises to the Super Bowl titles. He will try doing it in the modern game, on the world's largest stage and against one of the best defenses.

Only 11 quarterbacks have won multiple Super Bowls with Eli, Peyton's younger brother, being among them.

Manning says on losing to his hometown Saints, Super Bowl XLIV, "in my 16th season, this is the third one I've been a part of. I know how hard it is to get here. To win it would be an extremely gratifying feeling to represent the organization. There is a ton of hard work and sacrifice that goes in just to get into this game. To win it would be very special."

A victory for Manning would elevate him into the elite company.

Peyton said that, "when you play in the Super Bowl, you are playing for a lot of people. There is a team mate you want to play for. There is a coach you want to play for. For me, I always feel like you are playing somewhat for your family, playing for your hometowns. You are representing your hometowns and your families when you play in the game; your college. If somebody wants to win a game for you, boy, that is extremely flattering. I know I'd like to win it for the Broncos and (owner) Pat Bowlen."

It would be the 9th Super Bowl title for a Louisiana-born quarterback if Manning wins it; California has produced more winning quarterbacks. Zachary's Doug Williams won Super Bowl XXII for Washington in 1988 and Terry Bradshaw, a Shreveport native, won 4 Super Bowls from 1975-1980 for the Pittsburgh Steelers.

On Tuesday, Manning said, "I've been asked about my legacy since I was 25 yrs old, which I'm not sure you can have a legacy when you are 25 yrs old, or even 37. I thought you had to be 70 to have a legacy. I'm not 100% sure what the word even means. I'm down the homestretch of my career, but I'm still in it. It's not over yet. It's still playing out."

Manning obviously came to the Big Apple ready to downplay the narrative and he has not audibled from the game plan; he has been deflecting the legacy and attention talk this week.

Manning said, "At 37 years old, and in my 16th season, especially in a week like this, I think it's healthy to take some time to reflect and smell the roses. This legacy question keeps popping up, and I guess I had a little more time to think about it."

As the week went along and the kickoff neared, Peyton appeared more reflective. He is very aware of the fact that it's not every day that opportunities come knocking at the door. He seems to be following his father's, Archie, advice on 'enjoying the journey' to the Super Bowl.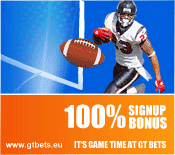 "If I had my choice, what my legacy would be, would be that I played my butt off for every team that I ever played on, I was a really good teammate and I did everything I could to win. Whatever happens along in that time is fine with me. Those are things that I care about."
A former 49ers quarterback, Steve Young said this past week that, "you can say, 'Oh, it's just perception and truly teams go to the Super Bowl. It doesn't matter. That's what it is.... Peyton would not want to retire and always hear about his postseason record. It would drive him crazy."
Championships are the ultimate form of competition and quarterbacks are judged on winning. If Manning loses, the stigma won't go away. It will actually be amplified, fair or unfair; that's the reality.
One of the best quarterbacks in NFL history alongside Joe Montana, Brett Farve and Tom Brady, John Elway says this on Peyton, "what else are you going to talk about Peyton Manning that's negative other than, 'OK, we've got to go to his legacy'. So I don't think this game, one way or another affects his legacy."
Elway, presently the Broncos' vice president of football operations, knows the drill very well. As a quarterback, he could not win the big one only until when he won 2 leading the Denver Broncos to Super Bowl wins in 1998 and 1999.
A victory would alter the discourse. Elway couldn't be more correct in saying that Peyton's career stands on its own merits, whether he wins or loses. Manning would thereafter be transformed into one of the best quarterbacks ever from being just one of the greatest and thus will the argument be eliminated.
Thanks for reading! Before you bet on the 2014 Super Bowl, be sure to read our Online Sportsbook Reviews to find all of the best online sportsbooks of 2014.