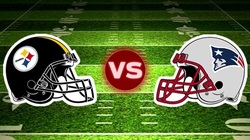 The New England Patriots begin defending their Super Bowl title this Thursday, September 10th, at 8:30 pm ET, against the Pittsburgh Steelers, at Gillette Stadium. With a preseason overshadowed by the "Deflategate" scandal, which ultimately ended with Tom Brady's 4-game suspension being overturned, we can now finally focus exclusively on football and on what is expected to be a tremendous 2015 NFL season.

What was once a team whose main strength was the defense, is now a team with an incredible offensive power and able to put lots of points on the board, week in and week out. Last season, the Pittsburgh Steelers set records for points (27.3) and yards (411.1) per game and Big Ben reminded us just how good he can be when he's conveniently protected. And having one of the most talented receivers in the league in Antonio Brown, who recorded 129 catches for 1,698 yards and 13 touchdowns, certainly helps to keep putting up outstanding numbers.
Against the Patriots, this Thursday night, the Steelers will be
missing some important figures
in their dynamic offense. WR Martavis Bryant (549 yards and 8 touchdowns in 2014) and RB Le'Veon Bell (rushed for 1,361 yards and 8 touchdowns in 2014) are suspended for the first four games of the season, and All-Pro center Maurkice Pouncey, one of the best pass-blocking and run-blocking centers in the NFL, due to injury. The Steelers signed veteran RB DeAngelo Williams and drafted WR Sammie Coates but they're far from being as prolific and impactful as the absentees. But Pittsburgh is also facing some problems on the other side of the ball. Without Troy Polamalu, Ike Taylor and Jason Worilds, all retired, this Steelers' defense is now young and inexperienced, is in need of a strong leader and also a pass-rusher, factors that, when facing a side like the Patriots, put them in a particularly uncomfortable position.
Jimmy Garoppolo will probably have to wait a few more years to start a game for the New England Patriots as the team's signal caller. Future Hall of Famer Tom Brady was supposed to be out for the first four games of the 2015 season but that decision was
reversed last week
and he's available to face the Steelers. While the suspension was still in effect, New England was only a 3-point favorite against Pittsburgh; but after Judge Richard Berman's decision that number moved significantly to make the Patriots currently a 7-point favorite according to online oddsmakers at
GTbets Sportsbook
. Belichick and his players work very effectively under pressure and their mentality "us against the world" will now, more than ever, be on full display throughout the season, starting against the Steelers.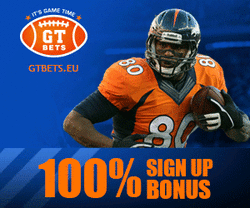 Offensively, this is one of the most diverse, creative and effective teams in the league with Rob Gronkowski and Julian Edelman (but particularly the big TE) being Brady's favorite targets. However, it is still unclear who will be running the ball on Thursday night considering that the Patriots lost Shane Vereen in free agency, waived Jonas Gray last week and LeGarrette Blount is suspended for a violation of the league's substance abuse policy. Defensively, and after losing the best cornerback in the league in Darelle Revis and another very solid one in Brandon Browner, not to mention the dominant presence of Vince Wilfork, there are still a lot of questions to be answered and this will be the team's weak spot this season.

In the previous 14 seasons, the Steelers and the Patriots have combined for 9 AFC presences in the Super Bowl, which indicates how strong both sides have been these last years. The last time these two teams faced each other was during the 2013 season with the Patriots destroying Pittsburgh 55-31 at home. As he enters the field following the "Deflategate" saga, Tom Brady will be looking to extend his impressive record against the Steelers. Brady is 7-2 against Pittsburgh with a 157.8 QB rating, threw for 18 TD and only 2 interceptions, and is yet to lose against them at Gillette Stadium.

Roethlisberger will need to rely a lot more on his mobility and make more plays with his arm if the Steelers are going to win this game. Against a thin Patriots secondary, Antonio Brown has the opportunity to come out with a strong performance. DeAngelo Williams has also a big role to play in this game, as the Steelers try to control the clock and keep Brady away from the field as much as possible.

Figuring out how to contain TE Rob Gronkowski will probably be the Steelers main concern. When he is healthy, any attempt to stop him is normally doomed to failure and Brady will certainly be looking to take advantage not only of Gronk's vast strengths but also of the Steelers' deficiencies as much as he can. With this being said, the Steelers and the Patriots should produce a very intense and entertaining game to open the 2015 NFL Season!

Pittsburgh Steelers & New England Patriots Betting Trends
Pittsburgh Steelers are 2-5 ATS in their last seven Thursday games.
Pittsburgh Steelers are 1-8 ATS in their last nine September games.
Pittsburgh Steelers are 0-4 ATS in their last four season openers.
New England Patriots are 13-5 ATS in their last eighteen home games.
New England Patriots are 14-6 ATS in their last twenty games on fieldturf.
Public Betting Percentage
Pittsburgh Steelers
Straight Up 35%
Against The Spread 44%
New England Patriots
Straight Up 65%
Against The Spread 56%
Over The Total
63%
Under The Total
37%
Thanks for reading! For more information on where to bet this game, see our online sportsbook reviews.