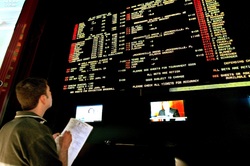 Despite the fact that wagering on sports events is only legal in a handful of states, the majority of industry experts agree that the Super Bowl is the biggest betting event of the year. With the inevitability of people wagering on the game as well as other popular sporting events, many are wondering why exactly that sports gambling continues to only be allowed by law in just a few states across the country.

So why do states continue to insist that sports wagering not be allowed out in the open? One industry expert, Kelly Stewart, recently weighed in on the topic by writing the following: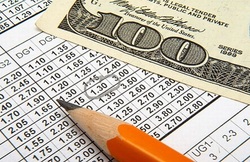 It is easy enough to understand the allure of sports betting. By placing a wager on a popular sporting event, it makes the person feel as if they're taking a small part in the contest. The prospect of profiting from a favorite team's win is also an exciting one. So why shouldn't this be legal?
In the United States, every individual state with the exception of Utah allows for some form of gambling. The most common examples include scratch lottery tickets, riverboat casinos, and off-track gambling. There isn't any inherent difference between these forms of gambling and betting on a sporting event. Therefore, it makes only sense that just as the voters in these states have decided issues pertaining to gambling before, they should decide if sports wagering should be legal also.
While Las Vegas sports books accepted approximately $3.4 billion in wagers during 2012, illegal sports gambling is believed to dwarf that amount. Unfortunately, sports gambling has been associated with illegal bookies and organized crime for decades now. Many Americans still view it as a shady practice. Just as prohibition was eventually proven to be a failure, however, people must learn to accept that the government simply doesn't have the resources or the desire to block sports gambling. Even more egregious is the fact that bookies and other criminal elements are solidly against legalized sports wagering as they know it would foster a more regulated, safer atmosphere in which betting would occur. Many experts warn that the only way to extinguish this form of corruption is to offer a legal alternative for gamblers. So why would Americans choose to side with criminals against the facts?
One of the major concerns that opponents of legalized sports wagering often voice is that it will reduce the integrity of professional and college sports. Their fear is that games will be fixed by third parties or players will bet against their own teams and then playing accordingly. Yet if someone wishes to fix a game, that option is already available to them right now. Even more so, some coaches have used the spread as an inspiration to get their players to play harder. A former University of Nevada-Reno football coach once told his players before a big game, "the book thinks we'll get beat by twenty one points today". They later went on to win the game.
Opponents believe that other factors should be considered also. The legalization of sports wagering could make it more difficult for problem gamblers to control their impulse to place too many bets and lose money. They believe that until better controls are in place to handle dysfunctional gambling, that sports wagering should be restricted by the states. Furthermore, states shouldn't depend on revenues from sources that ultimately produce misery for many of its citizens. Yet proponents argue that the worst chronic gamblers will still find ways to wager and will then turn to illegal bookies in order to place bets. The result is that these gamblers may end up owing large sums of money to criminals who aren't afraid to collect under the threat of violence. Instead, regulated, legal wagering would allow for problem gambling to be better controlled while ensuring the safety of all those involved.
Thanks for reading! For the best online sportsbooks for US Players in 2014, visit our Sportsbook Reviews!