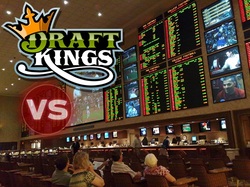 Fantasy Sports Are Legal. So Why Is Sports Betting Illegal?
If you have seen the commercials for major fantasy sports outlets, such as
DraftKings
, then you have probably witnessed their promises of big money, pretty women and the life you've always dreamed of, simply from playing fantasy sports.
James Gardner, a former online poker player, saw these commercials and while the lure of beautiful ladies wasn't what made him sign up, the lure of being able to win free money by utilizing his sports knowledge was. He is now regretting this decision, and the father of four has spoken out about the deceptions involved with DraftKings' promotional tactics.
His experiences have led him to file a

class action lawsuit

against the site, which has rapidly risen from a plucky startup to a billion dollar giant. Many of the larger sports entities in the country have partnered with DraftKings and for their part, the site has refused to comment on the ongoing legal process.

By refusing to speak out against the allegations of people like James Gardner, they are also avoiding another accusation that has been levied recently: that DraftKings works as a gambling operation.
With over 16 million participants who spend upwards of $4 billion each year, fantasy sports has found itself at the intersection of an interesting debate about the viability of legalized sports betting. After all, if a person can legally bet large sums of money on the performance of a chosen team of players, why does sports betting remain against the law?
So far, fantasy sports have been able to thrive due to legislative loopholes. But a number of gaming specialists believe that fantasy sports are merely a different form of gambling and five states have banned residents from playing fantasy sports online for monetary prizes.
The Kraft family, who owns the New England Patriots, sees DraftKings as a viable alternative to sports betting and has invested in the site four times over the past three years. The National Basketball Association has invested heavily in FanDuel, purchasing an ownership stake.
Adam Silver, David Stern's successor as NBA commissioner, has spoken on several occasions about
removing sports betting from the shadows
and allowing the practice to take place legally. Major League Baseball's new commissioner has also spoken out about changing the rules regarding sports betting. So why is there still a distinction between fantasy sports and sports betting?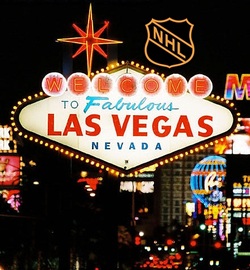 The National Hockey League, for their part, has
unveiled plans
for the first professional sports team in Las Vegas, signaling an eventual move towards legalized gambling.
While legalized sports betting exists as a mere hypothetical, DraftKings is allowed to seek investments from professional sports franchises and their insignia is prominently displayed at a number of stadiums and arenas, including TD Garden and Fenway Park.
Thanks to the Unlawful Internet Gaming Enforcement Act, fantasy sports are able to exist in a bizarre netherworld where they are considered to be games of skill, as opposed to games of change. As anyone who has ever lost a title (and the money that comes with it) due to the untimely injury of a star player can attest, this is a murky distinction at best and completely farcical at worst.
DraftKings executive Jason Robins has pointed to this exception and made the bold proclamation that his site's big winners are those who are the most skilled. However, other executives, such as MGM Resorts International's Jim Murren believes that anyone who sees fantasy sports as anything other than a form of gambling are "
utterly wrong
".
Even though fantasy sports participants are merely wagering on the performance of individual players, as opposed to the outcomes of games, gambling treatment specialists have spoken out about the gambling problems that come into play when people become addicted to playing fantasy sports.
Since so many people are encouraged not to believe that fantasy sports is gambling, they become entranced with sites like DraftKings and spend an inordinate amount of time pursuing the high dollar amounts that are promised.
Fantasy sports started off innocently enough, with friends playing among themselves, forming makeshift leagues and charging one another relatively small amounts of money for participation.
While fantasy sports may not have been considered the same as organized gambling under these sorts of standards, it is impossible to deny the changes that have taken place since the beginning of this national phenomenon.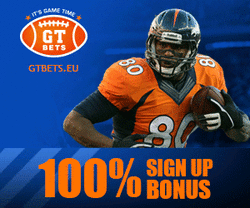 Sports franchise owners and professional sports leagues have nothing to gain from the continued illegality of sports betting, but they are making money hand over fight by exploiting the loophole that allows them to invest large sums of money in sites like FanDuel and DraftKings.
With all of the litigation against these sites currently pending and a number of commissioners who are in favor of removing sports betting from the underground and allowing it to become a mainstream pursuit like fantasy sports, chances are high that sports betting and fantasy sports will one day be able to exist side by side.
Fantasy sports are much like any other form of sports gambling in the sense that skills and knowledge are helpful, but far from a guarantee. We've all experienced the frustration of spending hours crafting a perfect March Madness bracket or fantasy football team, only to see our dreams of victory shot down by an injury or an upset.
Having the skill to know that Aaron Rodgers is one of the league's finest quarterbacks is much different from the luck of seeing him make it through an entire 16 game schedule unscathed. Sports bettors do not merely bet on the outcome of games, they also bet on other aspects, such as over/under and the point spread.
It can be argued that successful sports betting takes a much higher skill level than simply picking a few star players to make up a virtual team and banking on their future performance.
Even though sports betting remains illegal, there is very little discernible difference between sports betting and fantasy sports. With the help of some high visibility supporters and pending litigation, sports betting can finally make a much deserved move into the mainstream, where it can comfortably coexist alongside fantasy sports.
Click here for the best deposit bonus offers for DraftKings.com
Thanks for reading about Sports Betting vs. Fantasy Sports! For more information on where to bet on sports legally, see our online sportsbook reviews.