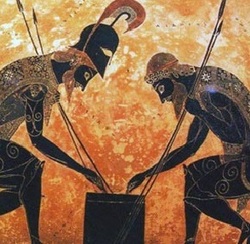 Have you ever wondered about the history of sports betting? It's an interesting topic, and one that goes back much deeper in time than most would imagine. The history of placing wagers on a sports is exactly what has brought us to where we stand today, at the lines of a Las Vegas Sportsbook or with the technology of a mobile phone within the grip of our palms.

One could almost consider the tracing of the exact origin and history of sports betting around the world an exercise in futility; because for a long time, any form of betting or gambling was frowned upon in many parts of the world but the reverse is the case now as it is seen as a normal side attraction for every sporting event taking place all over the world. So what form of betting was done in the old days, was shrouded with utmost secrecy. One would not be wrong to say that the Greeks and Romans definitely loved their games; the more dangerous it looked, the more fun they had. It is also no secret that the Olympics as we know it today originated from Greece. So it was no surprise to see Roman emperors place wagers on horse races or any form of competitive activity like the various cock-fights and bare knuckle fist fights that took place in the Arenas in Corinth, Delphi, Nemea, and Olympus as those where the only places betting was legally accepted. It was also believed that Emperor Augustus was one who took his bets seriously.

Modern sports betting however rose to prominence in the 19th and 20th centuries, thanks to the popularity of horse racing as at the time. It provided a means of entertainment for members of the higher strata of the society. Baseball was also another competitive event that saw a lot of betting action in the 20th century even as the World Series recorded the highest number of bets placed during the season. Unfortunately as more money began to come into the scene and betting became more prominent, a few people saw it as opportunity to make a quick buck. This led to various competitions being thrown and a lot of games were fixed. Chief amongst these was the Louisville Grays game fixing of 1877, the Black Sox Scandal of 1919, and the British betting scandal of 1964 which recorded ten professional players jailed for match fixing. The game of baseball was riddled with so many stories of match fixing but the 1919 World Series gave us a peek into what was really going on. It is said that when the White Sox who were fan favourites at the time lost to the Cincinnati Reds, eight players which included "Shoeless" Joe Jackson, Arnold Gandil, Charles Risberg, George Weaver, and Claude Williams were banned for life.

In 1960, things became a little less muffled in America; sports betting took a dramatic turn with the emergence of televised sports-this signified a new revolution for the sport betting industry. The US government decided to eliminate a 10% tax on sport betting wagers in 1974. This development led to the opening of sports books by several land based casinos to discourage customers from leaving the premises to place bets elsewhere. It also contributed to the generation of high revenues during down seasons.

Over the years, sports betting in European countries became more and more refined. The defining point in the history of sports betting in Greece occurred when a piece of legislation was passed in 1996 that saw the award of exclusive bookmaking rights to the State by the Greek government. This exclusive right which were originally meant to expire by the year 2020 but was later given an additional decade was enjoyed by the Greek Organization of football Prognostics (OPAP). This has in turn positioned them on the global map as one the largest bookmakers to contend with as bookmaking is strictly regulated in Europe.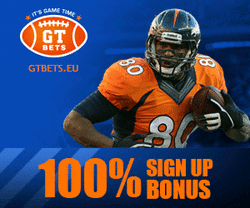 Then came in the internet in the 1990s, betting took a gradual shift from physical presence to online presence. The issue of distance for patrons wanting to place bets was eliminated. A patron no longer had to physically visit a local bookmaker to place a bet. Information about ongoing and yet to be played games was now accessible at the touch of a button. As internet popularity became stronger, the payment options became better and faster. It became more easy to transfer funds to anywhere in the world.
Even though it is still illegal in the United States, to operate a betting scheme in any state other than Oregon, Nevada, Delaware and Montana, households in New Jersey are fighting to make sport betting legal. Currently it is estimated that about $10 trillion is spent annually on sports betting and could even exceed this figure if illegal betting is taking into consideration. It would not be terribly out of place to say that sportsbetting activities have drizzled down significantly and this could not be unconnected to the huge efforts of various governments trying to reduce the amount of betting going on.
The state legislature of New Jersey finally signed a law that would permit sports betting activities in Atlantic City casinos and New Jersey race tracks in 2012, despite several stumbling blocks placed by federal law. Currently legal and illegal betting in the states takes place on the internet and with illicit bookmakers. It is no secret that the National Football League discourages any form of sports betting in the country as they are of the opinion that it breeds corruption in the system, causes players to fix and throw games. No doubt, through the years, sports betting have made a remarkable journey-by taking us through the ruins of ancient Rome through the race tracks of England down to the sporting fields of America and unto our computer screens.
Thanks for reading! For more information on where to bet on sports, see our sportsbooks page.