Just as I predicted, albeit in no way as I imagined it happening, the Seattle Seahawks were victorious in Super Bowl XLVIII.

Nobody could foresee how this game was to be played out. Everyone, no matter which side they were betting on, rooting for, or rooting against, would've told you before the game began, that it was going to be a close one. Or that if anyone was going to be getting blown-out, it would be the Seattle Seahawks by the Bronco's overpowering offense. But that wasn't the case. What was the case is the famous saying, "Defenses win championships!"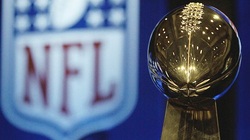 There were points scored withing the first 12 seconds of each half. Seattle scored a safety on the Bronco's opening drive from a bad snap. And, the Seahawks scored on an 87 yard kickoff return for a touchdown by their speedy receiver/returner Percy Harvin.
After an early 15-0 deficit, Denver finally started putting a drive together. But no sooner did they begin a successful drive, Seattle's defensive end Cliff Avril pressured Peyton Manning which caused an interception by Seahawk linebacker, Cliff Avril, that he would return all the way for a pick-6. That put Seattle up by an alarming 22-0, and they would never look back. In fact, I don't think Denver and their high-offensive package had any idea of what to do being down by so much. They're not used to that. They're the ones that are supposed to be up by 22 points, not their opponents
The Seattle Seahawks forced turnovers left-and-right all night, and rarely does a team win when they lose the turnover battle. In 2013 alone, the team that won the turnover battle won 72 times, while only losing 17 times. That's a winning percentage of over 80% (.809). In the five last years, preceding the 2013 NFL Season, the team that won the turnover margin, won 810 times, while losing 220 times, and tying twice. Once again, a high winning percentage to the team with the most takeaways (.786).
Seattle also did a better job holding onto the ball. The Seahawks didn't commit a single fumble all game, while the Broncos fumbled 4 times (although they recovered two of those back). Again, we could chalk that up another reason why defenses win championships. Did Denver just fumble the ball away 4 times? Or was Seattle's Defense so tough they jarred 4 away from unsuspecting Broncos?
Whatever the case, the Seattle Seahawks manhandled the Denver Broncos on the big stage. And when they found themselves with such a deficit to overcome, the Bronco's had no idea what to do - on offense or defense!
I think the Seahawks deserve the Lombardi Trophy. They are the true champions in the 2013-2014 NFL season. And if they played the Broncos two more times, they'd win a minimum of 2 of 3 of those matchups. So no matter who you were rooting for, who you bet on, who you were rooting against, let's take a moment and give credit where credit is due, to the Seattle Seahawks the 2013-2014 NFL Champions!
Thanks for reading! Take a minute to check out our best online sportsbook bonuses page, if you're looking for a new sports betting site to place your wagers with.