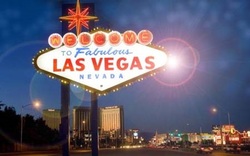 Betting on Sochi Winter Olympics that just started this week is going on everywhere in the world at many sportsbooks, however, for those looking to wager in Nevada there are no options available. Most of the action has to be placed at
online sportsbooks
. This is all because of Nevada Gaming regulation 22.120-1(a) where it is stated that it's not allowed to place any wagers or make any payments on "any amateur non-collegiate sport or athletic event".
What it means is that betting on events such as the Olympics is prohibited. This rule comes from a 2001 trade off where Sen. John McCain wanted to restrict betting on college sports, which would definitely have had a major effect on Nevada's casino business.
Nevada had double standards when it came to betting on college sports. They didn't offer odds on their own colleges – Nevada and UNLV. That only fired McCain's campaign up more as he probably wondered why would betting companies offer odds on every other college but their own local teams.

It may seem silly, but he sure had a point there. After that, Nevada Gaming Commission immediately started working and shortly changed the regulations so that betting on Nevada colleges was allowed. A couple of other amendments were also made, such as the requirement for the books to start reporting any suspicious activities like if there were bets placed by participants or coaches or if bets were made on their behalf.

The reason why we are discussing it today, after 13 years have passed, is because we can't find any Olympics related odds on the boards of Las Vegas. We don't know the exact numbers concerning how much these wagers would have been worth throughout Nevada, but with the Olympics being off limits and the NHL causing lost revenue with their 15-day hiatus, it doesn't look good.

It's also problematic to find the right definition for "amateur non-collegiate sports or athletic events".
The International Olympic Committee doesn't pay athletes, however, local national committees (like the USOC, etc) are doing it and are paying athletes who win medals. There are also endorsements and sponsorships.

Shaun White, one of the best snowboarders in the world, definitely not an amateur, kind of proven with all the marketing deals he has. Neither are most of the NBA and NHL players.

But the Olympic Games still carry their "amateur" tag and the Nevada Gaming Commission isn't doing anything to change this.

John Avello, the director of Wynn Las Vegas sports book doesn't agree with this perception.
He said that he doesn't believe that the Nevada Gaming Control Board is staying away form the subject because they don't want to deal with it, he thinks that the board does listen and that they only want to do what's best, however, they have to look at it from all angles. Avello continued that even though he would love to take wagers on Olympic hockey matches and could prove that most of the hockey players are indeed professionals, some of them are still amateurs and wouldn't make the cut.

Around two years back, the LVH SuperBook took bets on some exhibition basketball matches held between teams that were preparing to go to the Olympics. These events were not governed by IOC, but FIBA instead. The Nevada Gaming Commission ordered the lines from the books to be taken down ( because they were reported by competition). However, after the case was pleaded by LVH because the event was similar to a friendly international soccer game and had nothing to do with the Olympics, LVH was allowed to continue taking wagers on these games.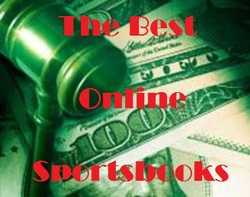 So, what kind of figures are we talking about, how much does the state lose by not taking Olympic bets and having NHL off the board?
Avello explained that the NHL has already been dropping in the last few years and it's not too bad to miss those two weeks. However, he was sure that the Olympic Games, especially hockey finals, would have been huge, just like basketball games in the summer. He also thought that figure skating would get some action as well, but other Olympic events not so much.
Avello has first-hand knowledge of the importance of a figure skating event since he did book women's figure skating 1994 Olympic event with the Bally's sports book. That year Tonya Harding and Nancy Kerrigan were making world headlines with their obvious rivalry that ended with Kerrigan being clubbed in the right knee.
Avello recalled that it was very big for them because the story was huge and people had different opinions about what was going on.
Back when McCain attempted to ban 40% of Nevada's betting handle – both college football and college basketball – it was a huge deal. It was also big how Nevada fought back. However, when it comes to including the Olympics in the books, there doesn't seem to be any urgency.
Thanks for reading! For the best online sportsbooks, see our online sportsbook reviews before you bet on the 2014 Winter Oympics.